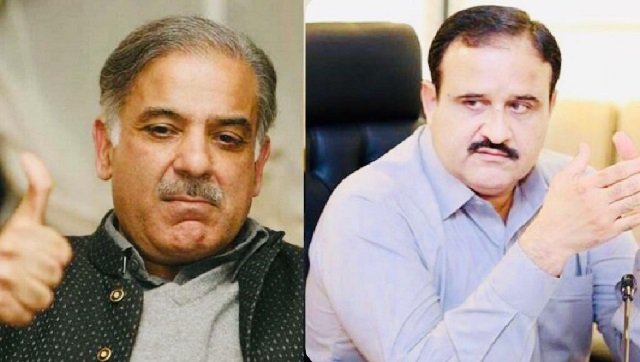 ---
A recent survey showed that about 40% of Pakistan Tehreek-e-Insaf (PTI) voters believe that Shehbaz Sharif was a better chief minister than Usman Buzdar. One, however, does not need a survey to bring out this comparison. Shehbaz was known for his dynamic hands-on management style while Buzdar is commonly viewed as a weak administrator. But what really made Shehbaz stand out and what is it that Buzdar is doing wrong?

Shehbaz, being an experienced hand, was smart enough to realise that improving the overall governance would be a long, painstaking process and would outlast his tenure anyway. He, therefore, chose to direct his energy and resources into a few legacy-building infrastructure projects. He also figured out an implementation model by picking up young bright officers and creating autonomous companies to circumvent slow-moving government departments and successfully delivered on projects like the Orange Line, Metro Bus and LNG power plants. He significantly improved the basic health infrastructure across the province and built farm-to-market roads. And while he might have ignored South Punjab, he did wonders for Lahore.

Moreover, he effectively created the surround sound of good governance through his swift actions and responsiveness. The dengue crisis in his tenure might have claimed more lives than today but his round-the-clock supervision created the impression that the government was doing everything in its control. He also earned public admiration by keeping the bureaucracy on a tight leash through unrealistic deadlines, early morning meetings and frequent reprimands.

While his worst opponents could allege corruption or question the rationale of his projects, they could not deny his outstanding implementation capabilities or the fact that he was the man firmly in control.

In comparison, no one believes that Buzdar is really in the driving seat. His reputation of running a weak administration stems from frequent transfers and postings and the incapacity of the government to effectively manage the dengue crisis. He does not have any significant projects that one could associate with him. And while it is true that Buzdar's government has been facing a severe budget crunch and no more has the luxury to use the much-trumpeted public sector companies, it also has nothing else to show off. Despite hailing from South Punjab, the province is still waiting for him to create the promised South Punjab secretariat.

But while we are making the Shehbaz-Buzdar comparison, let's also set the record straight. History shows that whenever the same political party ruled both Islamabad and Lahore, it could only accommodate a strong chief minister in Punjab when he either was from the ruling family itself or was an unavoidable political bargain. Shehbaz Sharif, Pervaiz Elahi and Manzoor Wattoo, all fall in these categories. Otherwise, Mian Nawaz Sharif opted for Ghulam Haider Wyne during his first tenure as prime minister, while Bhutto had four chief ministers in Punjab in five years, finally settling for the little-known Sadiq Qureshi.

Nevertheless, it is also true that one should have expected different from Imran Khan as he broke the tradition of dynastic politics. Moreover, considering that the PTI couldn't promise much on the economic front, it should have compensated through good governance. Unfortunately, the government is being criticised more for poor governance than for its economic policies.

Although Buzdar has now upped his game through frequent media appearances and visits, it has come as too little too late and without much substance. Imran has so far shown his full support for Buzdar but this support is costing him dearly. The narrative of rampant corruption that he strived so hard to create is gradually giving space to a new narrative of incompetence and poor governance in Punjab. Whether Imran will change his mind or not, he should remember that he who sinks in Punjab drowns in Islamabad. 

Published in The Express Tribune, October 8th, 2019.

Like Opinion & Editorial on Facebook, follow @ETOpEd on Twitter to receive all updates on all our daily pieces.