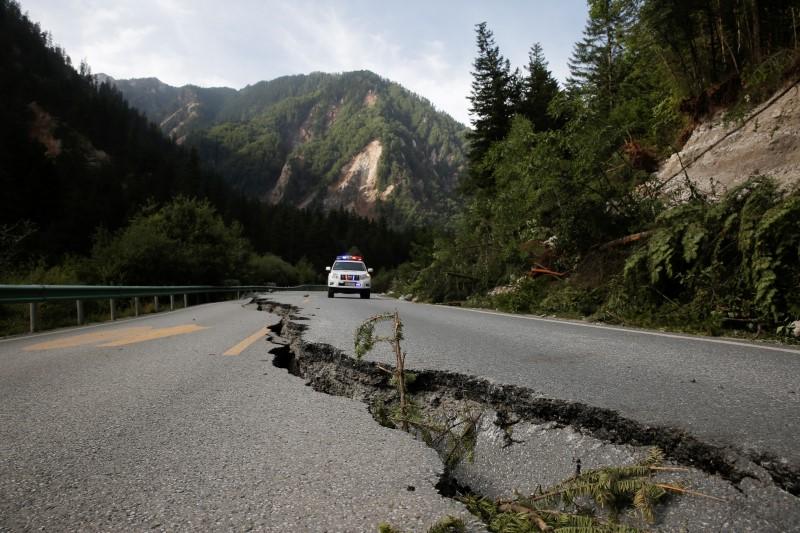 ---
Over the last few decades, there appears to have been an increase in the frequency and intensity of natural disasters — or at least this is the impression that one gets. Of course, a number of these disasters are due to "normal" geological forces. This was the case of the 2004 South East Asian tsunami that was triggered by a rupture of 1,600 kilometres of fault surface under the Indian Ocean subsiding by over one metre. Tectonic movements also explain the 2005 earthquake in Kashmir and now Khyber Pakhtunkhwa (K-P), and the recent earthquake on September 24, 2019.

Other disasters are directly or indirectly linked to climate change. The 2010 floods in Pakistan, 2018 drought, 2019 floods in Afghanistan, and some of the recent typhoons that have hit the Caribbean and eastern United States (US) were the results of unprecedented wind and rainfall. In other cases, the link between weather and geology are more complex. For example, some experts think that the 2015 earthquake in Nepal could have been due to subsidence in the Indo-Gangetic plains due to abnormal rainfalls which increased the weight of the surface and groundwater.

Whether the disasters have increased or not, what is clear is that TV and social media has changed popular perceptions of such disasters and the impact they have on peoples' lives. Images of the 2004 tsunami raging through tourist resorts, 2011 disaster at Fukuyama, destroyed temples in Kathmandu and the 2019 hurricanes hitting the Caribbean and US east coast, stick in people's minds. This has in turn shaped what is considered an appropriate response. There is now an increasing feeling that more needs to be done. Much effort is, quite rightly, placed on short-term life-saving humanitarian assistance. Civil society is taking on an increasingly critical role. In Pakistan, after the 2005 earthquake in Azaad Jammu and Kashmir (AJK) and K-P and the 2010 and 2011 floods in Sindh, thousands of volunteers and NGOs rushed to help the victims. The same is happening these days following the earthquake in Kashmir, K-P and northern Punjab.

There is also a growing consensus that actions, other than short-term humanitarian assistance, are needed for those living in fragile environments and in precarious economic conditions. These range from long-term actions to slow or reverse climate change to short and medium-term actions to reduce the impact of disasters by, for example, building earthquake-resistant houses and better water control infrastructure. There is also much discussion about what in the jargon is called "resilience". Resilience is about the ability of people and their communities to recover from a disaster. Many of the measures meant to enhance resilience are about building institutions and mechanisms that can be quickly mobilised to help rebuild damaged housing and infrastructure and provide funds and inputs to restart economic activity. In Pakistan, the national and provincial Disaster Management Authorities — the NDMA and the PDMA — play a lead role in this work. They stand ready to mobilise help and support when needed. At the same time, they carry out assessments and studies to understand the vulnerabilities and needs of different eco-systems. All this work is absolutely critical for Pakistan. Much of the country is an earthquake zone and Pakistan is classified as one of the countries most at risk of negative climate change impacts.

However, we need to recall that resilience is not just about rebuilding or repairing what was broken or damaged. There is an immense psychological shock of seeing death and destruction at close quarters, along with feelings of guilt on having survived when loved-ones have perished, and a sense of helplessness in the face of the immensity of nature's destructive forces. These psychological factors can be debilitating and prevent affected people from returning to a normal life. But psychological damage can only be repaired by direct empathetic contact with other humans.

Generally, Pakistanis are very generous people. We see this from statistics. Pakistanis contribute one per cent of GDP to charity, twice as much as Indians, and close to what the much richer British give (1.3 per cent of GDP). An estimated 98 per cent of the population makes contributions in one way or the other — cash, or in-kind donations or by giving their time. But it's not only about how much we give but how this is given. Most everyday acts of kindness are low key and empathetic. This is something one sees in big cities, small villages and far-flung rural areas. This empathy and goodness, which are scaled up manifold in times of crises and disasters, makes us a strong and resilient nation. It has enabled us to endure difficult times and overcome enormous hurdles. It is something we should be proud of and cherish.

Are there areas of improvement? Of course. There are three which come to mind. The first is that discussions about mental health and wellbeing should enter the mainstream discourse when we talk about disasters and appropriate responses. Moreover, institutions especially public ones, including the NDMA and the PDMA, need to review their operating procedures to ensure that the dignity of those affected and are receiving aid is never compromised. They will need to work more with local NGOs, civil society and women's groups, and above all recruit and promote more psychologists into key positions to ensure this happens. Second, we need to stop seeing disasters as divine retribution for the sins of the victims or as portents of change. Any such talk is demeaning, undignified and hurtful to those already suffering. Our politicians, analysts, and the press must come down hard on this perspective. Third, we need to recognise that different parts of the country have different social histories and that these need to be taken into consideration when designing relief actions. Approaches and protocols that are appropriate for Kashmir and K-P, which are egalitarian and assertive societies, may not be appropriate for areas of feudal Sindh where the Tharis have always remained the downtrodden and submissive group and view any attempts to help them with suspicion.

Published in The Express Tribune, October 5th, 2019.

Like Opinion & Editorial on Facebook, follow @ETOpEd on Twitter to receive all updates on all our daily pieces.