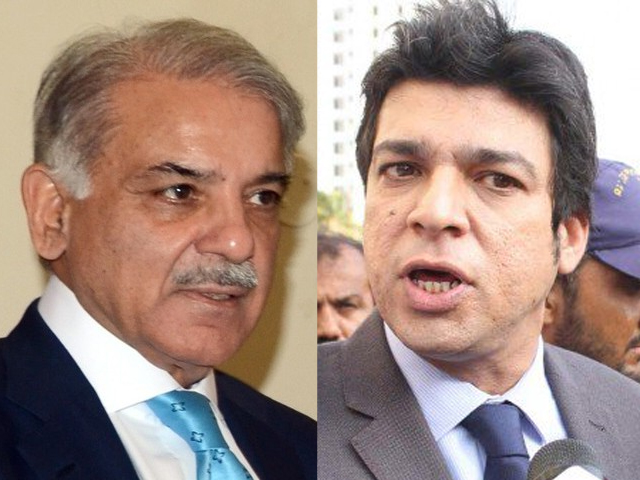 ---
KARACHI: The Sindh High Court (SHC) on Friday rejected Pakistan Muslim League - Nawaz (PML-N) President Shehbaz Sharif's petition seeking the disqualification of federal minister Faisal Vawda.

Shehbaz, who is also Leader of the Opposition in the National Assembly, had challenged the validity of the election win of the Karachi-based Pakistan Tehreek-e-Insaf (PTI) leader.

The petition was dismissed by SHC judge Justice Yousaf Ali Sayeed.

In the July 2018 general elections, Vawda had secured victory against Shehbaz in NA-249 (Karachi West-II), securing 35,349 votes against the opposition leader's 34,626 votes.


Looming uncertainty: ECP told to hold results of two NA, one PS seats

Shehbaz had filed a petition in the SHC hours before the Election Commission of Pakistan (ECP) was scheduled to issue a notification on the July 25 elections.

He had appealed to the SHC to bar the ECP from notifying Vawda's win and conduct a recount of votes polled in the constituency.

He maintained that the number of rejected votes in the constituency was much higher than the winning margin and said there were massive irregularities in the electoral process.

Sharif contended that proper procedures were not followed and results were issued on plain paper and not on the mandatory Form 45.

He maintained that law enforcement agencies had removed his banners and posters ahead of the elections while turning a blind eye to violations committed by Vawda during his election campaign.