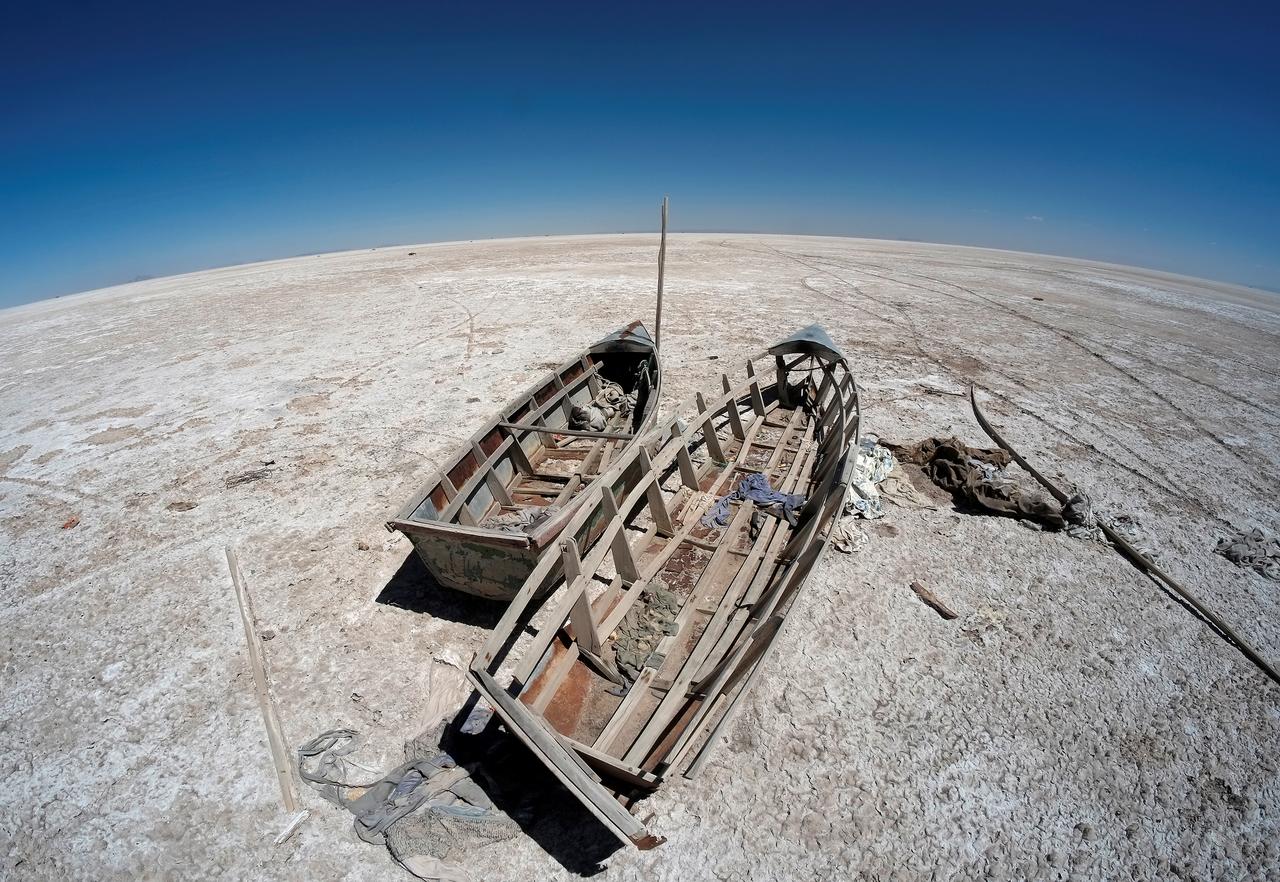 ---
MULTAN: The climate change phenomena is causing skin and other climate-related diseases while adversely impacting our lifestyles, said  Bahauddin Zakariya University (BZU) Multan Department of Environmental Sciences Chairman Dr Abdul Wahid.

The chairman told APP on Wednesday that pollution is hurting aqua culture and the atmosphere while noise pollution, high-rise concrete structures and an ever-increasing population are causing environmental degradation. "The climate crisis must be tackled through remedial measures before it is too late."

The chairman stressed that urban expansion through profit-motivated real estate ventures at the cost of greenery is only aggravating the situation. "Low number of trees is causing high temperatures leading to more storms; more dirt in the atmosphere and more sulphur and carbon mixtures damaging the ozone layer."

"The increasing temperature is also affecting wildlife where many bird species are on the verge of extinction," he added.

The BZU academics have suggested that laws be made to re-direct urban expansion towards barren land, leaving agricultural landscape unchanged, he said. "Environmental pollution is also triggering pest attacks on crops and trees and there is a possibility that the areas now suitable for crops like cotton in Multan may become unsustainable, forcing farmers to look for other areas."

He maintained that every student should be bound to plant a tree and the local community should undertake the responsibility of protecting plants from profit mongers.

The chairman proposed that local environment-friendly trees like Moringa, Keekar, Sheesham, Sukh Chain, Mango, Neem and others should be preferred over imported ones for plantation on both sides of roads. "Neem trees do not let pests come any nearer due to its bitterness."

The chairman explained that polluted water, industrial waste and sewerage waste entering canals and irrigation crops is a matter of grave concern. "Pesticides sprayed on fruits and vegetables must be done away with as its residue does not vanish for a long time. Diseases of lungs, ear, nose and throat are on the rise due to pollution."

The chairman proposed that the government should introduce a policy of one-family-one-vehicle and fine smoke-emitting vehicles. "The same should hold true for industries emitting pollution in gaseous or liquid form. These industries must face penalties high enough to prevent recurrence of pollution."

He further said that every industry should be bound to install a recycling plant while foundries, tanneries and marble factories should be shifted outside the city limits.

He warned that the duration of summer in areas like Multan will increase while the duration of winter will shorten and this may lead to a climate that is no longer supportive for the required agricultural output.

He concluded that the environment department should be given more autonomy and the forest department should be asked to work at grassroots level, which is at the level of urban and rural union councils.

Published in The Express Tribune, October 3rd, 2019.
COMMENTS
Comments are moderated and generally will be posted if they are on-topic and not abusive.
For more information, please see our Comments FAQ