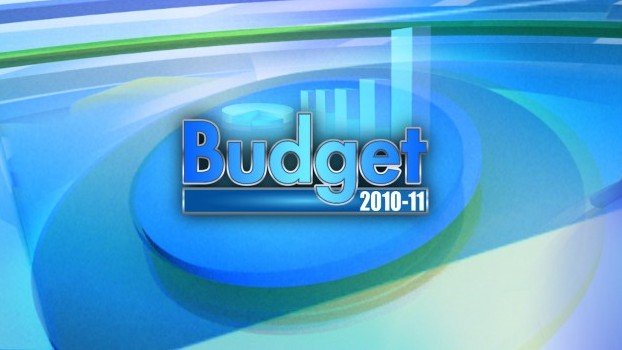 ---
KARACHI:
The Sindh government on Friday unveiled the provincial budget for fiscal year 2010-11 with a total outlay of Rs422 billion. Total revenues are estimated at Rs397 billion, showing a deficit of Rs25 billion.
The budget was presented by Chief Minister Qaim Ali Shah, who also holds the portfolio of finance minister. The salient features of the document show that there has been a substantial increase in allocations for the Annual Development Plan (ADP) amounting to Rs.115 billion an increase of 53 per cent over the outgoing year. Allocations for different sectors, including education, health, industries, coal, roads, irrigation and agriculture have also been increased substantially. And in line with the federal government decision a 50 per cent increase in the basic pay was announced for Sindh government employees.  Also funds for each lawmaker have been raised from Rs10 million to Rs60 million.
Presenting the budget for financial year 2010-11 as well as a supplementary budget statement for the outgoing fiscal, the chief minister also spoke about the National Finance Commission (NFC) Award and the the 18th Constitutional Amendment, terming them "historic achievements". These achievements have  enhanced provincial autonomy and increased resources available to the provinces.
Recalling that the NFC was based on multiple criteria, he said for Sindh the biggest achievement was the inclusion of "revenue generation and collection" as a criterion for distribution of resources, as well as the right to collect sales tax on services.
However, he said that particular clauses relating to multiple criteria and sales tax on services were omitted from the gazette notification. "We raised serious objections and had the gazette notification of the award corrected," he said.
In the meantime, the Sindh government passed a law to create the Sindh Revenue Board for collecting sales tax on services.
Chief Minister Shah said the estimated revenue receipts from the divisible pool under the new NFC award are Rs207.3 billion, which shows an increase of 78 per cent from previous budget. This, however, includes receipts relating to Octori and Zila Tax. The estimates for oil and gas receipts stand at Rs51.1 billion against revised estimates of Rs52.7 billion.
He said the provincial government was expected to collect Rs25 billion from sales tax on services. "Our aim will be to target collection of Rs40 billion, however, we have made a slightly conservative estimate," he added.
The chief minister said that share of local governments has been worked out at Rs120.8 billion, including Rs33.2 billion as district support grant, which reflects an increase of 20 per cent from the 2009-10 budget.
He said Rs100 million were provided this year for welfare of minorities and Rs250 million would be provided in the next year.
Regarding development of coal and energy, the chief minister said that coal-linked investment has already been delayed and it is now time to pool all resources to create a "coal-linked economic hub in south-east Sindh".
He said that major challenge before the government is to create necessary infrastructure to facilitate investment in Thar.  For this, the government has already initiated work on feasibilities, including a 296-km dual carriageway from Karachi to Islamakot via Thatta, Badin, Mitthi. He said the cost of infrastructure has been estimated at US$1.1 billion or nearly Rs100 billion.
Regarding water, he said the most significant component under water will be construction of reservoirs on major canals. Rs4 billion have been allocated for this purpose.
He said that current investment on irrigation and drainage is Rs4.8 billion, which is being raised by 100 per cent to Rs10.5 billion for the coming year. He said that on the expenditure side, the current revenue expenditure for 2009-10 was Rs213.4 billion, which has been revised to Rs224.8 billion mainly because of a 15 per cent ad hoc relief to government employees in their pay.
Published in the Express Tribune, June 12th, 2010.
COMMENTS
Comments are moderated and generally will be posted if they are on-topic and not abusive.
For more information, please see our Comments FAQ