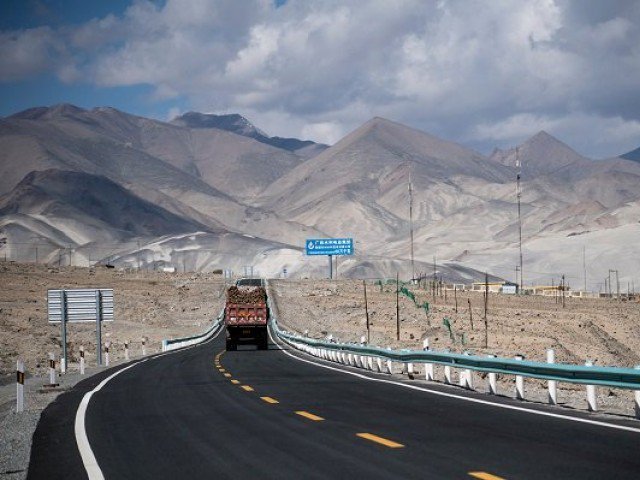 ---
PESHAWAR: China has reiterated its commitment to complete CPEC projects on time even as it eyes further investment in Khyber-Pakhtunkhwa.

This was expressed by Chinese Ambassador Yao Jing in a meeting with Khyber-Pakhtunkhwa (K-P) Finance Minister Taimur Saleem Jhagra.

During the meeting, Jhagra and Jing exchanged views on matters of bilateral issues, besides emphasising the need for further enhancing and expanding bilateral cooperation between K-P and China.

Jhagra said that that his government is taking all possible steps to facilitate investors so that maximum foreign investment can be attracted for the province.

The finance minister invited Chinese businessmen and investors to benefit from the current investment environment in the province by taking up opportunism offered by various sectors, particularly agriculture, housing, health, education, tourism and energy.

"China intends to bring more investments to K-P," Jing said. He added that the Chinese government and entrepreneurs are keen to enter joint ventures in various sectors of the province. The meeting also discussed ongoing projects being built under the China-Pakistan Economic Corridor (CPEC) in K-P.

Jhagra said that they have expedited work on industrial cooperation under CPEC and both provincial and federal governments are speedily working on the development of special economic zones in the country, including the Rashakai Special Economic Zone in K-P.

The finance minister went on to say that they intend to turn 2019 into a year of industrial development under CPEC.

Jing reiterated his country's commitment to timely complete the projects and expressed the hope that CPEC would bring social and economic prosperity to both countries.

"We look forward to exploring more avenues so that bilateral cooperation could be enhanced," he concluded.

Published in The Express Tribune, September 23rd, 2019.