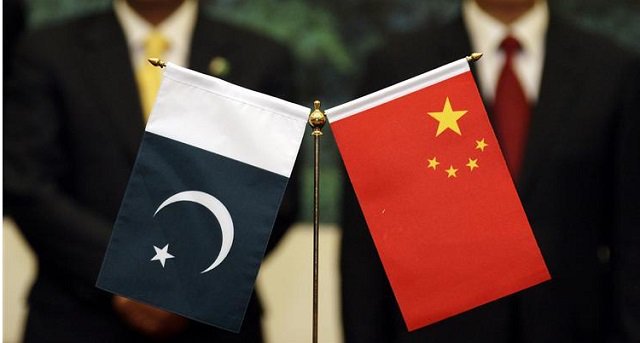 ---
ISLAMABAD: With the China-Pakistan Economic Corridor (CPEC) entering its fifth year soon, the era of infrastructure-led growth seems to be over.

Faced with an economic crunch, a majority of megaprojects such as Karachi-Sukkur motorway, Gwadar airport, Orange Lines and Green Lines have been put on the back burner for an indefinite period.

Apparently, Pakistan's fiscal woes have led to an economic and political reckoning: what lessons have we learnt from the grand CPEC experiment and how should that impact economic policy in the next phase?

It is observed that CPEC investments have boosted growth in the short term but at the expense of unsustainable public debt that Islamabad owes to official and quasi-official Chinese creditors.

With a reduced fiscal space for funding infrastructure projects under the Public Sector Development Programme (PSDP) after the 18th Constitutional Amendment, key economic indicators remain weak and middle-class incomes remain stagnant. Now lately, Beijing has unveiled a debt sustainability framework, identical to the one used by the World Bank and International Monetary Fund (IMF) for determining lending limits for participant countries.

Unlike the multilateral nature of Bretton Woods institutions' sustainability framework, the Belt and Road's debt framework will be solely controlled by China, especially when it comes to making key macroeconomic assumptions. This explains reluctance on the part of Beijing in issuing fresh infrastructure debt to Pakistan as the framework has led to tighter lending standards.

China Development Bank and Exim Bank are, however, closely monitoring Pakistan's home-grown reforms agenda as well as its commitments to the IMF programme. Even in these times of austerity, Islamabad should decline to acquire any Chinese loans that breach Negative Pledge Clauses by seeking unrelated assets or revenue streams as collateral. Pakistan's free trade agreement (FTA) with China in the past decade has fueled CPEC trade but it has also heavily tilted the trade balance in favour of China. It was expected that in the long run, the FTA will make the domestic industry more competitive – incentivising innovation and boosting productivity. However, to the contrary, the demand for locally produced goods has continued to decline while demand for imported machinery and raw material has increased.

Pakistan subsidised CPEC imports by artificially keeping the rupee stronger, which ate up its foreign currency reserves quickly. Moreover, we have yet to see the fruits of regional integration but this is not possible unless Pakistan signs trade agreements with other neighbouring countries including Iran and Afghanistan.

Trade policies remain very strict in general and labour mobility is a burning issue to date. The positive spillover from CPEC and Chinese FTA has not happened due to closed procurement processes, lack of transparency in infrastructure projects and favouritism for state-owned enterprises.

Though the energy situation has clearly improved, the country has yet to fully escape the gravitational pull of recurring load-shedding problem.

CPEC projects have added thousands of megawatts to the generation capacity of Pakistan with a significant improvement in the energy mix as well. However, undue priority has been given to solar projects with utter disregard to the hidden costs of cleaning these large solar farms.

Onshore wind power should have had a higher proportion in the energy mix but there is no doubt that investment in coal-fired power plants, being base-load power providers, has been justified. But when it comes to financing, the 34% return on equity and not the commercial loan rate of Libor plus 4.5% leaves a lot to be desired.

The main lesson here is that in future Pakistani authorities need to negotiate better when it comes to energy tariffs, capital expenditure determination and guaranteed returns on equity.

Only the private sector and multilateral participation can sustain CPEC in the long run. Fracturing geopolitics in South Asia has put the future of Belt and Road in doubt and it has, in a way, turbocharged today's populist surge.

Transparency and fair procurement practices are falling out of fashion – not to mention due diligence in infrastructure project financing. The Planning Commission should consider funding those projects which are less commercial but have a high development impact.

Projects with good commercial potential should be awarded through open competition with a regulatory environment conducive for public-private partnerships (PPP). The government should, in particular, avoid engineering state-owned special purpose vehicles for awarding operation and maintenance contracts under the disguise of PPP contracts.

The writer is a Cambridge graduate and is working as a management consultant



Published in The Express Tribune, September 23rd, 2019.

Like Business on Facebook, follow @TribuneBiz on Twitter to stay informed and join in the conversation.
COMMENTS
Comments are moderated and generally will be posted if they are on-topic and not abusive.
For more information, please see our Comments FAQ