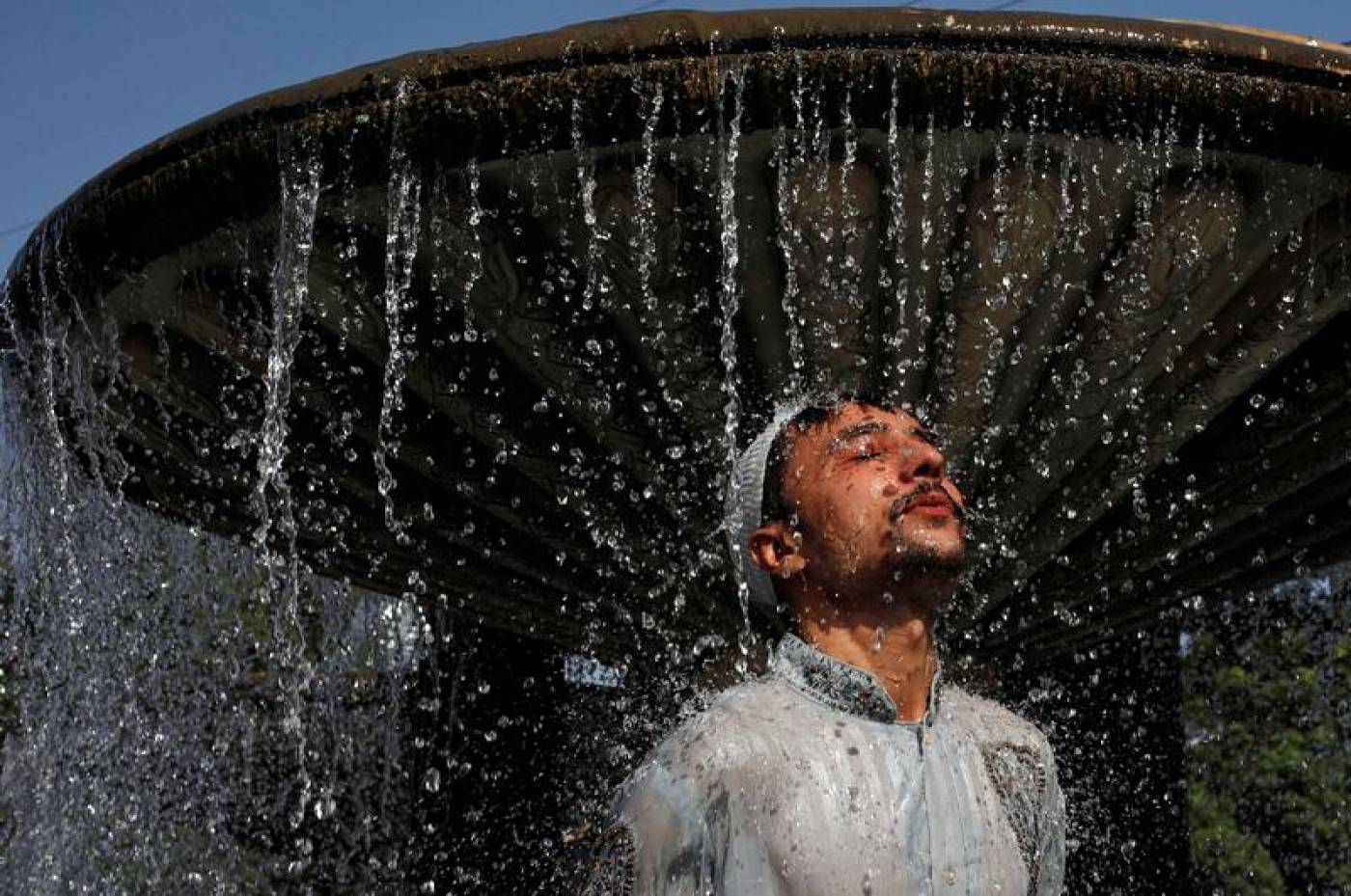 ---
KARACHI: As Karachi faced another sweltering day on Sunday, the Pakistan Meteorological Department has warned of high temperatures in the port city and other areas of Sindh over the coming days.

A PMD advisory states that "a moderate heatwave condition is likely to continue in Karachi and southern parts of Sindh ... during the next two days."

Despite the 'moderate' classification, officials said the intensity of the ongoing heatwave was higher due to a reduction in winds blowing inwards from the ocean.

The advisory says the maximum temperature in Karachi is likely to range between 39-41 degrees Celsius till Tuesday. The prediction proved accurate as the temperature at 3pm on Sunday was 38 degrees Celsius and the 'feels-like' range was at 47 degrees Celsius, according to BBC Weather.

Heat wave to hit Karachi from today

The Met department has also forecast hot and humid weather in most parts of the country on Monday, with rains and thunderstorms expected at isolated places in Azad Kashmir, upper Punjab, Gilgit Baltistan and upper Khyber Pakhtunkhwa.

According to Chief Meteorologist Sardar Sarfaraz, a low-pressure system has formed in the south of Karachi and areas of Indian Gujrat and Mumbai, which could also turn into a depression over the next few days.

Winds blowing from the sea are affected due to the low-pressure system and it is likely that the south-western winds will be completely suspended over the coming days.

The maximum temperature recorded in Karachi on Friday was 39.5 degrees Celsius, with humidity levels at only 34 per cent.

As temperatures can increase extraordinarily till Tuesday, the Met department has alerted all health facilities in Karachi so they may take the necessary measures.