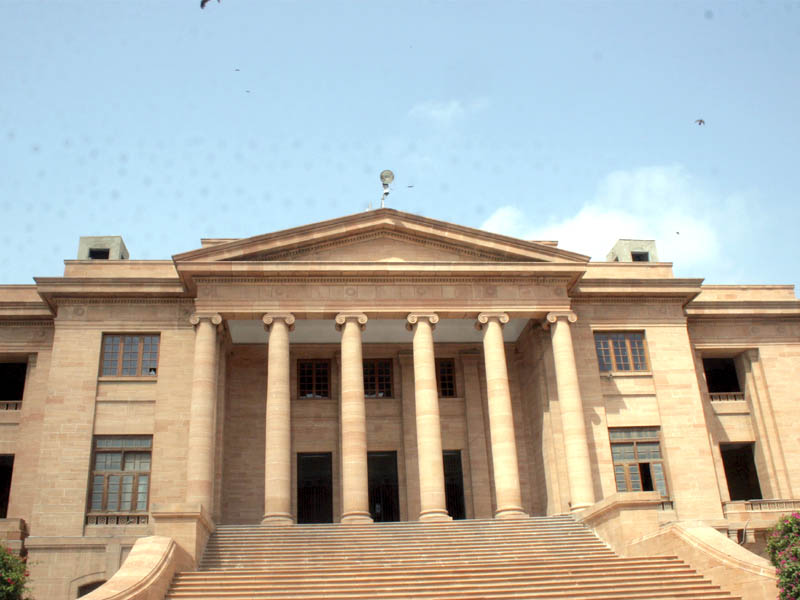 ---
KARACHI: The Sindh High Court reserved the verdict on Monday on Federal Maritime Affairs Minister Ali Zaidi's petition to make public the joint-investigation teams' (JIT) reports on the Baldia factory fire, Lyari gangster Uzair Baloch and former chairperson of Fishermen's Cooperative Society (FCS) Nisar Morai.  A two-member bench comprising Justice Iqbal Kalhoro and Justice Shamsuddin Abbasi heard the case.

Zaidi's lawyer, Umer Soomro, argued that they have the right to access information under the Sindh Transparency and Right to Information Act. He maintained that the Sindh government did not give a satisfactory response but objected to Zaidi as he is not a public representative but a federal minister.

The court asked why the federal minister had not contacted the Sindh government regarding the JIT reports in his official capacity.

Soomro replied that the minister could only seek documents relating to official work and that's why he has not contacted the Sindh government. Soomro maintained that after the Baldia Factory Fire, many errant police officers are now enjoying big portfolios. "If the perpetrators of such a massive tragedy are not revealed, history will not forgive us," he said.

The petitioner's lawyer completed his arguments. The bench sought arguments from the advocate-general and the prosecutor-general and reserved the verdict.

The petition stated that the JITs had officials of the Inter-Services Intelligence (ISI), Military Intelligence (MI), Federal Investigation Agency (FIA) and representatives of other agencies. If the JIT has found the cause behind the murders and the crimes then why is the government hiding it. It maintained that over 150 people were burned alive in the Baldia Factory Fire and the incident was covered by international media. Uzair Baloch had turned Lyari into a war zone. Police and other government officials were also involved in the violence that marred Karachi. Now those officers are on high posts and the Sindh chief secretary wants to protect them. Ali Zaidi is part of the public, he wasn't even an election candidate when the petition was filed.

Reply sought

A single bench comprising Justice Adnan Iqbal Chaudhry directed the counsel of activist Zafar Abbas to submit reply in three weeks over the counter-petition filed by K-Electric (KE) pertaining to deaths by electrocution during rain.

Advocate Saeeduzaman submitted the power of attorney on behalf of Zafar Abbas.

The court had earlier issued a stay order in a campaign against KE and Justice Chaudhry extended the stay order.

KE's petition argued that Zafar Abbas blamed KE for the deaths that occurred during rain in Karachi and his 'campaign' endangered the staff and infrastructure of KE.

Published in The Express Tribune, September 17th, 2019.