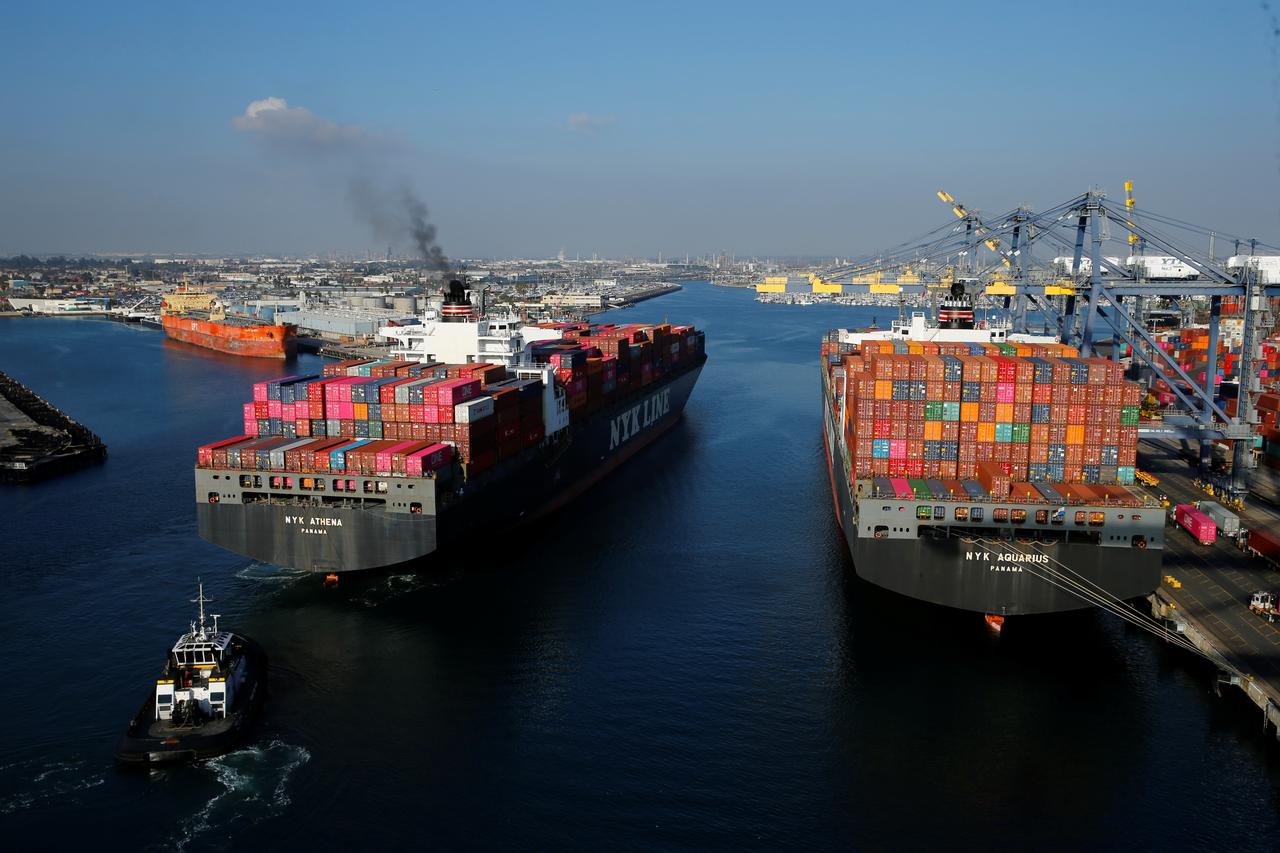 ---
ISLAMABAD: Last night, I was asked a question about free trade. The question was why free trade remains one-way street in the sense that it opens the door to multinationals to enter into the country but does not allow smaller, local companies to sell and export.

There are obviously no legal restrictions on the local companies to sell but, according to the questioner, the sheer size of MNCs makes it impossible for the smaller companies to stay afloat and compete. Big companies can afford to absorb losses which they accrue while operating in smaller markets for a long time until they drive out local businesses.

This is, accordingly, happening now in the case of digital platforms where Alibabas and Amazons of the world are not only killing smaller, locally developed platforms but are also driving traditional brick and mortar businesses out.

In a nutshell, what lies behind this question is that the size does matter. Big companies are "free" to sell at the cost of small companies and can afford to stay in losses and capture market share.

In the brick and mortar world, one can give the example of giant retail operations such as Tesco, Carrefour, and Walmart. Once they enter a local market, say Pakistan or Malaysia, they are most likely to disrupt local retail shops.

Many owners of these small retail shops will be forced to close down. If they are smart, they will become suppliers to the new giants. I recall receiving a very angry email from a furnishing company when I published an article praising IKEA some time ago. IKEA, accordingly, would bring small companies to their knees. In the digital world, one can give examples of Alibaba. It acquired Pakistan-born platform Daraz and Singapore-born Lazada in 2016. In the process, there must have been many online start-ups, which had been launched and then never heard of again. Daraz and Lazada thrive today but they are no longer owned by their founders.

The question which I was asked last night about free trade was a question which is often asked by small companies and local entrepreneurs. Should free trade be allowed to destroy local companies? This is not a new question and has been asked at each phase of the industrial revolution in the past 200 years. Now that we are entering the fourth industrial revolution, the severity of this question has intensified.

Before we could answer this rhetorical question, at a deeper level, we need to ask ourselves other questions. How do the multinationals of today grow in the first place as certainly, they start small? Do we have a level playing field between multinationals and local companies? Is there evidence of abuse of market dominance by big companies? What is the impact of shifts in consumer demand? What is the impact on job creation?

Free trade works both ways

In other words, while discussing the potential impact of large companies on the small companies as a result of free trade, we should not be looking just at the ownership structure but also the larger economic equation.

Let's consider two examples by the same firm - global ride-hailing platform Uber. Uber bought the leading ride-hailing platform in the Middle East, Careem, earlier this year. However, in Southeast Asia, Uber was bought by local platform Grab.

Grab was originally created in Malaysia but then moved to Singapore in search for the capital where it became a huge success.

Take the example of IKEA. In China, the entry of IKEA did not lead to the closure of local furniture companies. It led to the creation of several local companies, which copied the IKEA model, changed their business models, thrived at lower prices and created their own market share while competing with IKEA.

In Malaysia, which is one of the prominent manufacturing and assembly hubs in Southeast Asia, free trade works both ways. It allows relatively free imports of electrical and electronic items, provides reasonable incentives to both local and international firms, adds some value and exports final goods back to the world.

Its value addition is only 7%, but the volume of exports it generates is substantial. Malaysia's exports have exceeded $200 billion, at least 10 times higher than exports from Pakistan.

It is true that one needs to ensure a level playing field for both domestic and international firms. However, in the absence of special incentives, China would not have seen the growth of Special Economic Zones, which became the engine of the Chinese miracle. Pakistan also would not have been successful in luring China through CPEC investments.

Free trade not only brings goods and services, but it also brings new knowledge. Protectionism can help some domestic firms but it often leads to overall economic loss. Pakistan is one of the most protected economies of the world and we need a very strong constituency of free trade to rise from a deep slumber.

The writer is the founder of PRIME Institute, an independent think tank based in Islamabad

Published in The Express Tribune, September 16th, 2019.

Like Business on Facebook, follow @TribuneBiz on Twitter to stay informed and join in the conversation.