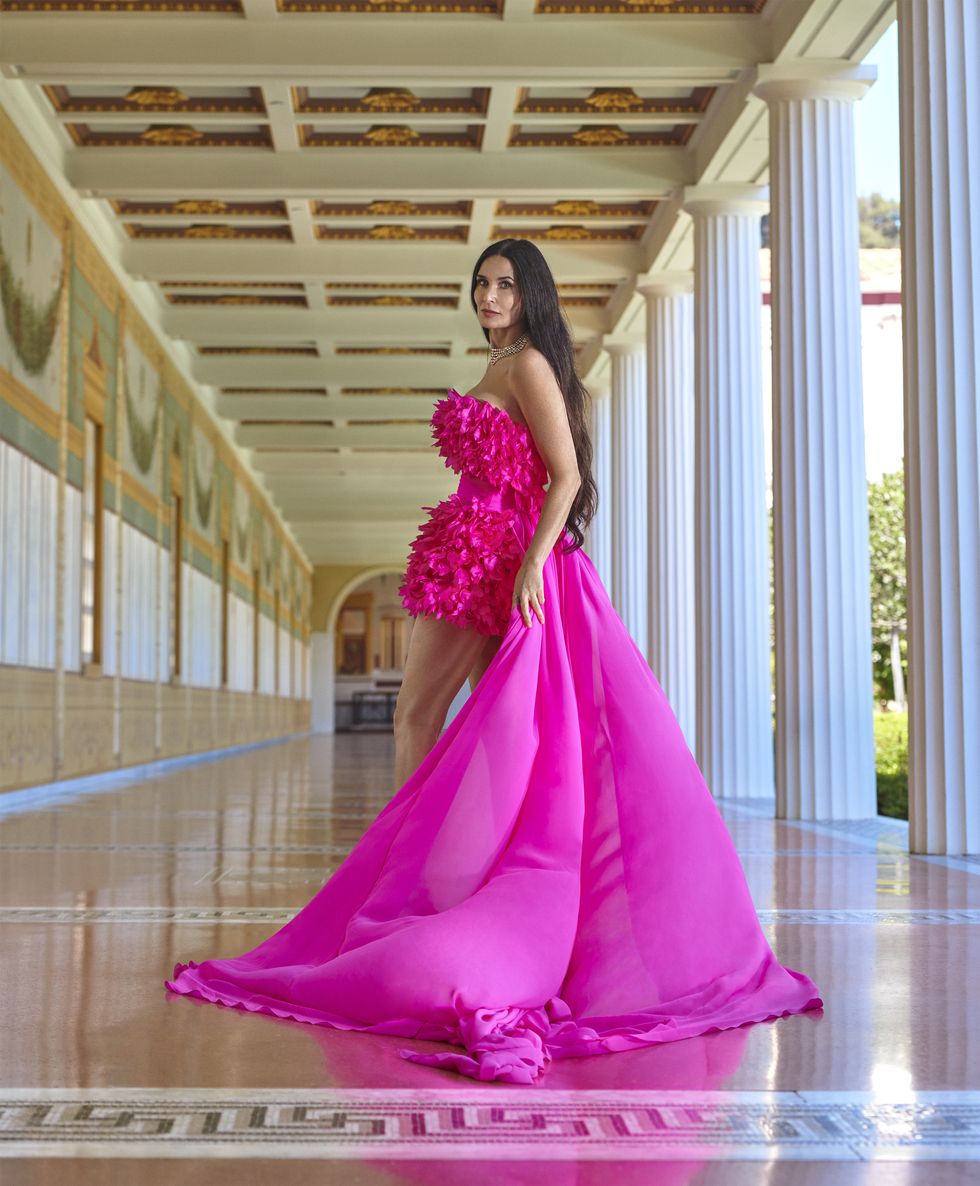 ---
Veteran Hollywood actor Demi Moore revealed that she was raped when she was just 15 years of age in her brand new memoir, reported Mirror UK.




The Ghost star, 56, recounts harrowing details about the sexual attack in her new book Inside Out, which will begin from her difficult childhood to her high-flying Hollywood career.

It will also give an inside look at her high-profile marriages to actors Bruce Willis and Ashton Kutcher, as well as raising her three daughters through it all.




Moore expressed penning the memoirs made her feel "very vulnerable" as she shared the intimate details about her life. However, the American beauty explained writing Inside Out was something she had wanted to do to "rediscover" herself.

"It's exciting and yet, I feel very vulnerable," she told The New York Times. "I had to figure out why to do this because my own success didn't drive me. It's more of an awakening than a comeback."

Also in her memoirs, Moore also recalls her secret heartache as she reveals how she blamed herself for suffering a miscarriage while romancing Kutcher.




The Hollywood icon admitted she lost a baby girl six months into her pregnancy, when she was 42 and Kutcher was 27. This was back in 2005. The duo remained strong together for another six years before they parted ways in 2011 and divorced a year later.

The Indecent Proposal star also documented how she has balanced a Hollywood career with her family life, particularly in terms of being a mother.




Demi has brought up daughters Rumer, 31, Scout, 28, and Tallulah, 25, with her ex-husband Willis, 64.

Have something to add to the story? Share in the comments below.