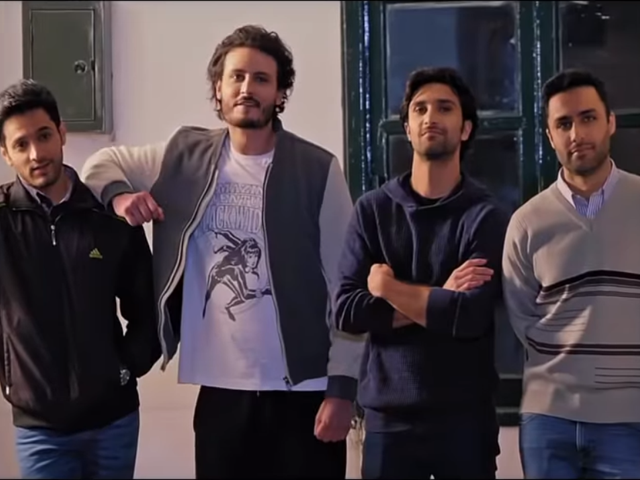 ---
Mustafa Afridi, writer of drama Ehd-e-Wafa, has denied rumours that the new television serial has been made as a sequel to the classic Pakistani drama Alpha Bravo Charlie, reported Express.pk.

A production of the Pakistan Armed Forces (PAF) media wing, the Inter Services Public Relations (ISPR), Ehd-e-Wafa revolves around the lives and friendship of four Pakistan Military Academy (PMA) cadets undergoing training.


The actors playing the main characters shared a few photos on social media, based on which people started to assume the series to be a sequel of popular 1990s PTV drama Alpha Bravo Charlie.

The four main characters performing the role of cadets are Ahad Raza Mir, Wajahat Ali, Ahmed Ali Akbar and Osama Khalid Butt.
While sharing the pictures on social media, the actors used terms like SS Gang and SSG as an acronym for Shariq, Shaharyar, Shazain and Saad – the names tagged for drama roles.


Clarifying that the upcoming venture isn't a sequel for the PTV classic, Ehd-e-Wafa Mustafa said that the new series depicts the youthful lives for four childhood friends.

In addition to living together for so many years, the squad of friends has been shown as full of life. However, their lives take a remarkable turn when they enter practical lives after finishing their college.

Ehd-e-Wafa has been directed by Saifee Hasan and includes others Zara Noor Abbas, Alizeh Shah, Hajra Yamin and Vaneeza Ahmed as the main cast. As per reports, the drama will be on aired from September 22.

Have something to add to the story? Share it in the comments below.