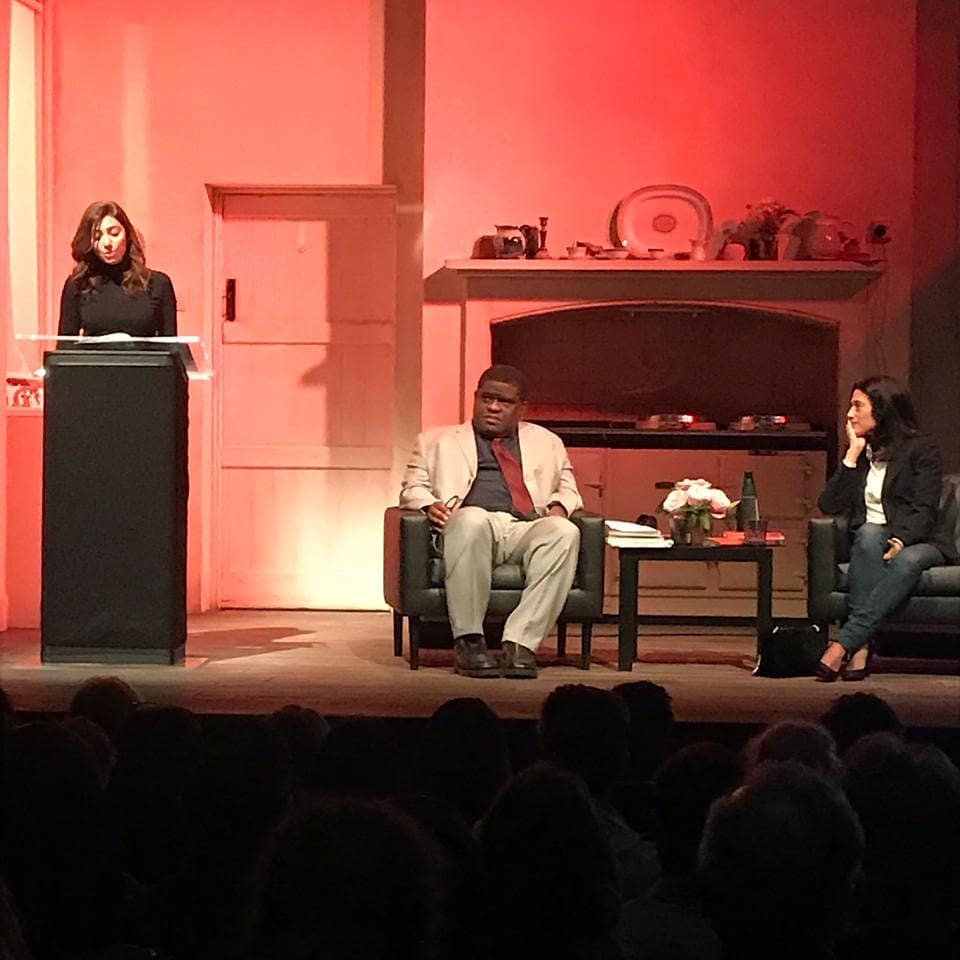 ---
Mahira Khan and Fatima Bhutto recently came together to share the stage at the National Theatre London. Khan was invited to read from Bhutto's latest novel The Runaways on Monday.

Journalist Mohsin Saeed took to Instagram and shared few pictures from the event.

https://www.instagram.com/p/B2Rc0Z6BvVY/

"Two of favourite artists, women together," he captioned the pictures. "What does it mean to be a citizen? With nationalist politics on the rise around the world, what do we really mean when we speak of extremism and how are these narratives shaped by race and identity? In an age obsessed with 'post-truth,' where do the true deceptions lie?"

He continued, "Fatima Bhutto is the bestselling author of Songs of Blood and Sword, the memoir about her father's life and assassination, and the highly praised The Runaways, an unflinching and moving portrait of radicalism, belonging and Muslim identity."

Talking about the event, Sayeed added, "Fatima Bhutto was joined for an evening of conversation and debate, by Gary Younge, editor-at-large of The Guardian. With a reading by Mahira Khan at the National Theatre, London."

"They discussed Turkish television, how Bollywood may change through the decades but it's women are always portrayed as one skin tone - fair - what it means to be an exile and more contemporary popular culture topics from Fatima Bhutto's new non fiction book," Sayeed went on. "Mahira Khan blew everyone away in the audience with her beautiful reading. This was the first time ever when a Pakistani actor performed at the National Theatre."

The Runaways revolves around radicalisation of people. It is based on the factors that lead young people to take up weapons against their own people and the rest of the world.

According to The Guardian, Bhutto tracks how the experiences of poverty, disaffection and alienation become the pathways to Islamist extremism."

Have something to add to the story? Share it in the comments below. 
COMMENTS
Comments are moderated and generally will be posted if they are on-topic and not abusive.
For more information, please see our Comments FAQ