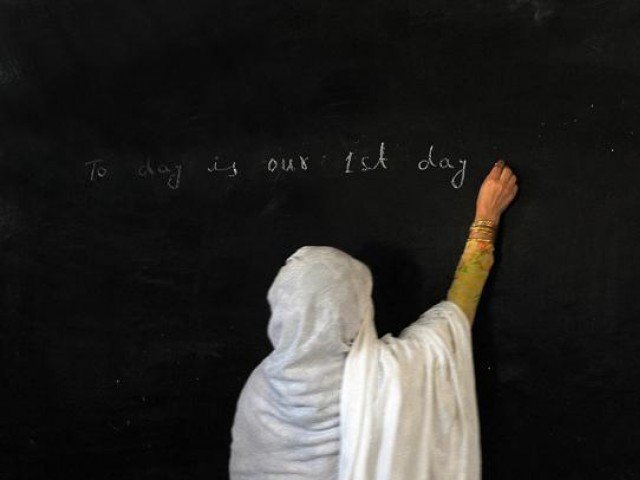 ---
RAWALPINDI: Ministry of Education has given approval of hiring of internee teachers in government colleges of Rawalpindi on contractual basis.

Some 300 teachers will be recruited for 550 intermediate, degree and post-graduate colleges until April 2020.

The college heads will have authority to recruit subject specialists having at least a master degree without any bar on age limit.

The internees will be paid Rs45,000 per month whereas it would be necessary for heads of colleges to display details of vacant seats on notice boards.

Earlier in August, Chief Minister Punjab Usman Buzdar had given approval to the recruitment of College Teacher Interns (CTIs) in public sector colleges across the province against 4,500 vacant posts.

In addition, recruitment on 400 vacant posts will be made against the quota reserved for minorities and differently able persons. A summary of the higher education department has been approved by the chief minister, whereby CTIs showing satisfactory performance, during the current educational year, would be given the opportunity again.

Data scrutiny

Separately, the ministry of education has decided to scrutinise data of some 300,000 teachers present in Human Resource Information Management System (HRIMS).

For this purpose, the ministry will utilise services of computer teachers from each of the 36 districts.

The ministry has also issued directions to district education officers to ensure that all computer teachers submitted hard copy of related data within two days. Data feeding at the moment has been blocked by ministry while there would be departmental action against teachers who fed incorrect data or did not feed at all.

The teachers would be able to avail their leaves, promotions, transfers through HRIMS.

Surrender of services

Provincial educational department has ordered teaching and non-teaching staff, charged with misconduct or poor performance to surrender their services. 

Published in The Express Tribune, September 12th, 2019.