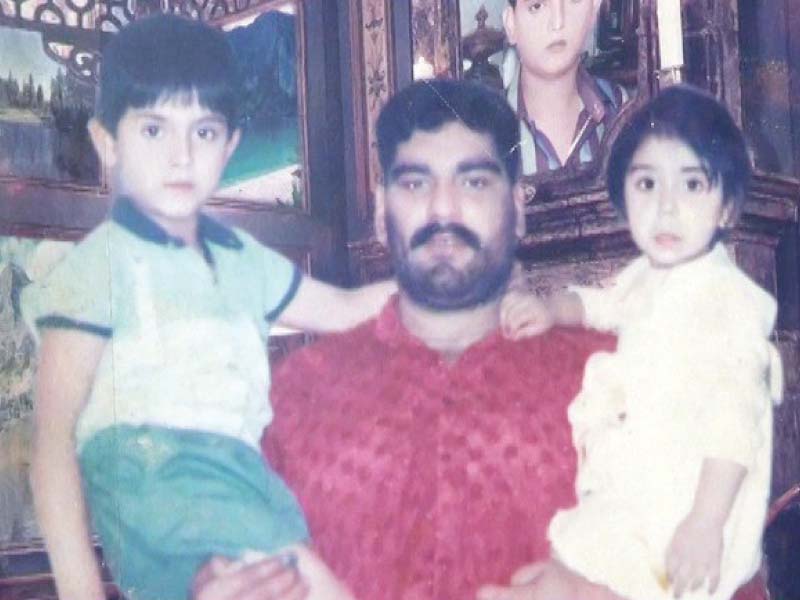 ---
LAHORE: It has been 28 years since Pakistan lost its one-time hero Muhammad Zubair Jhara, the wrestler better known as Jhara Pehlwan. Best known for his defeat of Japanese wrestler Inoki, Jhara was one of Pakistan's leading wrestlers and remained undefeated in more than 60 domestic and international matches. In a way, he belonged to wrestling royalty which included his father Aslam, who gained the titles of Rustam-e-Punjab and Rustam-e-Asia.

His uncle Bholu Pahalwan Rustam-e-Zaman was also a prominent wrestler, while Gamma Pehlwan, Imam Bakhsh Pehlwan, Bholu Pehlwan Rustam-e-Zaman, Ghulam Amritsariya Pehlwan and Acha Pehlwan were all part of the same family.

Jhara, at the age of just 16, started wrestling internationally. He was six-foot-two-inches tall and weighed in at approximately 96 kilogrammes. In the early days, Jhara fought his first professional wrestling matches with the Zawar Multani Pehlwan in Multan and defeated him twice. He was also given the titles of the Fakhar-e-Pakistan and Rustam-e-Pakistan. He died at the young age of just 31 and was buried at Bhola wrestler's wrestling ring on Mohni Road in Lahore.

The match is on

In 1976, the defeat of Aki Pehlwan at the hands of Japanese wrestler Inoki sent shockwaves through the local wrestling community, especially Bholu Pehlwan's family. To revive his family's pride, Bholu decided to field new blood to take on the mighty Japanese wrestler.

The responsibility fell on the shoulders of Zubair aka Jhara Pehlwan. Jhara was just 13 to 14 years old when Aki was defeated by Inoki. The teenager saw his uncle's arm being shattered during that match and heard Aki's screams fill the arena. He was also seen shedding tears of sorrow on that fateful day at National Stadium in Karachi.

The grudge match was on.  On June 17, 1979, a crowd of 40,000 packed the stadium. Those who could not get their hands on a ticket started creating a hue and cry, having to beaten back through a baton charge. Back inside, Jhara Pahalwan merged in red gown and a large turban around his head. The name Pakistan was clearly imposed on his gown.

Meanwhile, Inoki's gown was also of a similar colour. When Polish referee Bernard Wojciechowski called the rivals to the centre of the ring, it was announced that the match would last sixth rounds of five minutes each. However, before the bell even rang for the sixth round, the Japanese wrestler admitted defeat and held Jhara's victorious hand aloft. He was now a legend.

The plight of Jhara's family

Jhara Pahalwan died at 31, leaving behind a son and three daughters. The family lives in his home on Mohni Road. Jhara's widow, Saira Bano, and other family members, are compelled to live in a dilapidated house on a narrow street. They have a mere Rs20,000 to make ends meet.

Speaking to The Express Tribune, Jhara's widow shares that his relatives have become millionaires by cashing in on Jhara's name, while his own family is living in abject poverty. "The way I make ends meet with this Rs20,000 (I earn through rent) is only known by God and I," she adds.

The widow said that when she visited neighbouring countries as Jhara Pehlwan's wife, she was treated like royalty. "The neighbouring country considers Gamma Pehlwan, Imam Bakhsh Pehlwan, Bhole Pehlwan, Gogo Pehlwan and Jhara Pehlwan as Gods."

Saira Bano added that she was tired of repeated appeals to the government. "If the government can't help, at least give me a job somewhere," she pleaded. The widow said Prime Minister Liaquat Ali Khan had allotted land to Imam Bakhsh in Okara, but it was also occupied and turned into a park. She added the government took the stand that the land belonged to the Auqaf department. "How can land, gifted by the government, be reclaimed?" she questioned.

Published in The Express Tribune, September 10th, 2019.