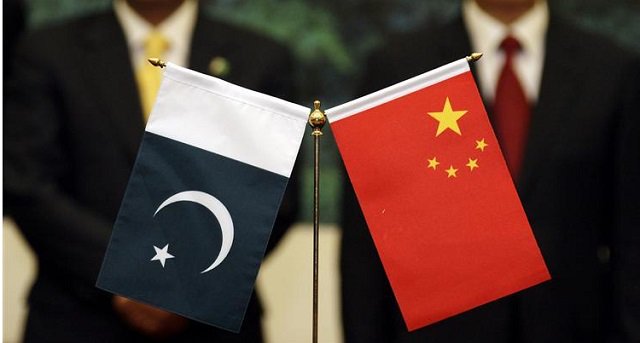 ---
ISLAMABAD: Over time, over budget and little oversight; underperformance in the delivery of public sector megaprojects is becoming a 'norm' – indicating much deeper systemic problems in planning and execution. In view of that, the government has floated a proposal to establish the CPEC Authority – an action that is as vague as it can be.

It appears that the government is trying to treat the problem of bureaucratic red tape with even more red tape. Our history is full of organisations that were supposed to bring greater efficiency and transparency but they rather made great failure stories. The Board of Industrial Management and Pakistan Banking Council led to decades of financial repression till these holding companies were finally dissolved by the Musharraf regime.

Though the Parliamentary Committee on China-Pakistan Economic Corridor (CPEC) strongly opposed the executive's proposal to set up a CPEC Authority, it was the chairperson of the Senate Standing Committee on CPEC, Sherry Rehman, herself in the first place who had been advocating the idea of a CPEC authority for streamlined implementation of CPEC projects.

Some quarters of bureaucracy have been pitching the idea since 2016, but it is the timing of the proposal to establish this new vehicle which is of considerable significance. At a time when P-block is reluctant even to approve new CPEC projects such as ML-1, not to speak of fast-tracking them amid constant probes by NAB; this seems to be a cleverly engineered plan by bureaucracy to evade ownership of CPEC projects.

A deep dive into ToRs of the CPEC Authority reveals a striking resemblance with 'Sarmaya-e-Pakistan' – a holding company project of the finance ministry that was sent to the backburner earlier this year.

The whole idea of CPEC Authority is against the spirit of the 18th amendment and will worsen the existing old Soviet-style excessive centralisation. What the government fails to understand is that CPEC requires dealing with complex interactions between myriad stakeholders, government bodies and private investors; and there is little room for a one-stop-shop or a central authority to control this organic process.

For example, if CPEC Joint Cooperation Committee (JCC) clears a particular motorway project, say M8, then Ministry of Planning will usually prioritise that project as part of its annual Public Sector Development Programme (PSDP) after the appropriate working-party clears its PC-1 project charter. Then after getting financial concurrence from the finance ministry, the National Highway Authority (NHA) will float a motorway tender(s) that might be won by the Frontier Works Organization (FWO). The Board of Investment (BoI), Public-Private Partnership Authority (PPPA) or Pakistan Development Fund (PDF) may also be involved in case of a need for viability gap funding or P3 deals. Monitoring and evaluation during project implementation are equally complex as different stakeholders have different reporting needs – not to mention different and conflicting agendas.

Not only that, the CPEC Authority will put duplicate structures in place but it will be totally ineffective due to conflict of powers with many institutions. In 2016, a Prime Minister's Delivery Unit was set up in Islamabad that worked with the JCC of China's National Development and Reform Commission (NDRC) and the Planning Commission. Though a multi-tier mechanism was in place comprising of five joint working groups, it used to be the Ministry of Finance that called all the shots. There is little chance that this situation will change even if a CPEC authority is set up vide an act of parliament.

It is the need of the hour that officials involved in the planning process move beyond the bureaucratic politics to reinvent CPEC in the face of the current economic crunch. The government in general and P-block, in particular, must come up with sustainable policies with a holistic approach and improve communications between stakeholders by establishing CPEC working groups at different levels.

A national transport policy framework could be a good start in this regard if consensus is achieved between all federal and provincial actors in view of the 18th amendment.

The writer is a Cambridge graduate and is working as a management consultant



Published in The Express Tribune, September 9th, 2019.

Like Business on Facebook, follow @TribuneBiz on Twitter to stay informed and join in the conversation.