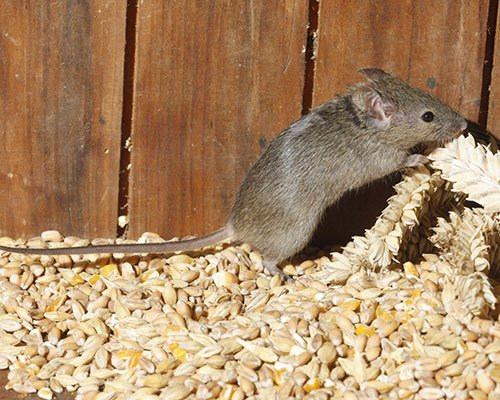 ---
ISLAMABAD: Of the 0.8 million tonnes of wheat stocked by the Sindh government, 0.3 million tonnes have been devoured by rats, it was revealed during a recent meeting of the Economic Coordination Committee (ECC) of the Cabinet.

Adviser to the PM on Finance Abdul Hafeez Shaikh, who was presiding over the meeting, quipped that the rats should be subjected to a DNA test.

To stabilise the prices of flour in Sindh, 0.4 million tonnes of wheat have been sought from the Pakistan Agricultural Storage and Services Corporation (Passco).

According to sources, the claim that rats had devoured the wheat was made by Maritime Affairs Minister Ali Zaidi and the participants of the huddle were both amused and surprised.

The participants were told that the price of 10 kilogrammes of flour in Lahore was Rs350 while in Karachi it was being sold at Rs400.

Briefing the participants, National Food Security Secretary Muhammad Hashmi Popalzai said there were satisfactory reserves of wheat in the country. He added that the Sindh government had sought 0.4 million tonnes of wheat from Passco while statistics showed that the province had over 0.7 million tonnes of wheat in stock.

The secretary said Sindh government had been told to release the reserves in the market to stabilise the prices of flour and it had agreed to do so.

Zaidi, quoting the Sindh food and agriculture minister, said rats had devoured 0.3 million tonnes of wheat. Another ECC member said it was informed on the Sindh Assembly floor that a bigger quantity had been devoured by rodents.

Economic Affairs Minister Hammad Azhar revealed during the meeting that flour mills were acquiring wheat from the government at subsidised prices and selling it in the market at expensive rates.

"There is a need to look into the distribution of wheat," he said pointing out that flour mills in Punjab buy wheat on a large scale from farmers during the harvesting season and purchase it from the government through quota and other sources as well. "They [flour mills] then hoard the wheat."

He also said there was no mechanism to check the use of wheat purchased by flour mills from the government. "There is no way to ascertain whether the wheat bought by the mills is grounded into flour or sold directly in the market at expensive rates," he added.

The ECC directed the National Food Security secretary to meet the four mill owners to address the matter.
COMMENTS (1)
Comments are moderated and generally will be posted if they are on-topic and not abusive.
For more information, please see our Comments FAQ