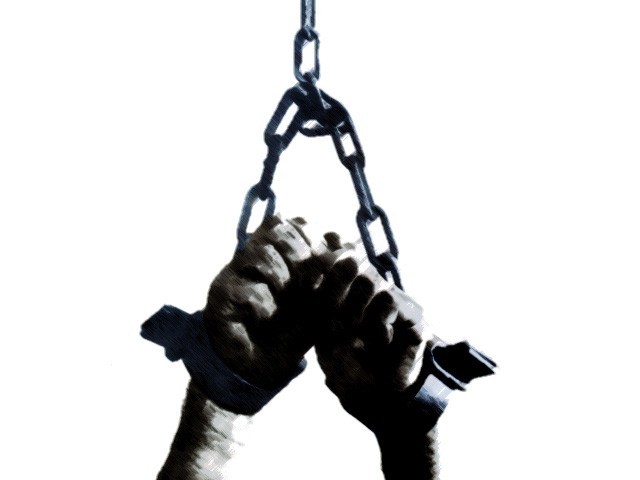 ---
Every day when you pick up any newspaper you will definitely come across with news of police torture and highhandedness. It is something which has virtually become socially pervasive and part and parcel of our culture. Numerous interventions have been proposed and implemented to reduce police torture but the menace continues in one form or another, whether such incidents are systematically documented or not. Recently, a video of an ATM thief, Salahuddin, went viral probably due to the manner in which he dismantled an ATM machine and took out the card while making faces at the camera installed in the booth. Soon after, he was nabbed by the locals in district Rahim Yar Khan and a case was registered against him as well. On August 31, 2019 he died under mysterious circumstances which raise apprehension that he was subjected to torture. The postmortem report indicates that multiple injuries were inflicted on him physically with probability of high intensity of torture on his body.

The available data suggests that there are three main factors which make police officials embrace torture as a convenient means of investigation. First, there is no professional compulsion on the police to adopt such a course though personal constraints can be an important factor. Second, the police investigators do not have the scientific capabilities to collect evidence against the criminals. They are tuned to effecting recoveries and have an uncontrollable inclination to unleash physical violence as a short cut to the judicial procedures. The existing social milieu also plays an important role in the development of such a psyche. Third, the cosmetic interventions in the past have neither produced any dividends for police force nor assist in increasing their efficiency. These projects have only sustained the selective positions of key officials at their posts of choice. Moreover, we need to conduct a performance audit of all the police projects so that we can easily gauge their effectiveness and success. The behavioral change under a controlled environment at training colleges and schools is quite easy, but the real challenge begins when a fresh police recruit starts working in the field. Lack of close supervision and infrequent contact between senior and junior officials often result in erosion of force cohesion and compactness.

A study was conducted by the Justice Project Pakistan (JPP) in district Faisalabad couple of years ago to determine various aspects of torture perpetrated by local police. According to the JPP, as many as 1,867 Medico Legal Certificates (MLCs) pertaining to police torture were examined in Faisalabad spreading over a period of six years (2006-12). The maximum number of MLCs was scrutinised in year 2012 whereas least numbers were surveyed in 2006. In nearly 76 per cent of cases (1,424), it was confirmed that the victim was subjected to torture whereas in 18 per cent cases (347), no injuries were found on the victims' body.  In 6 per cent cases, the MLCs were neither in favour of the victim nor supporting the version of police officials. The overwhelming majority of these cases suggested that more than 90 per cent males were allegedly subjected to torture as against 8 per cent of females. The age bracket 25-40 years was the most vulnerable one as a person falling in this category was most likely to experience such brutality. Whereas, people beyond 60 years were least likely to face such situations in or outside police stations.

Majority of those subjected to torture belonged to three main categories namely menial workers, farmers and shopkeepers. Interestingly, the methods of torture employed by the police in district Faisalabad varied over a wide spectrum. Majority of the victims were subjected to severe beating including use of sticks to inflict injury, slapping, kicking, punching and hitting with leather strips as well. Moreover stretching and crushing of body, sleep deprivation, burning and sexual violence were also observed. A number of methods of psychological torture were also introduced which included cultural humiliation, witnessing others' physical torture and solitary confinement. Most of these incidents were carried out at police stations and private places, while a very few were documented at public sites. Lastly, majority of MLCs were delayed by at least 3-5 days in the district during the period. Moreover, in majority of the cases, the victim had to go through judicial process and a very small numbers were accommodated by police officers or magistrates.

A similar study was carried out by Chaudhary Mohammad Aslam to determine patterns of police torture in Punjab. Nearly 1,820 MLCs of alleged police torture were examined in Lahore over a period of four years (1998-2002). The maximum number of these cases was studied in 2002 and least numbers in 1999 respectively. The age bracket 21-15 years was the most susceptible in Lahore and an overwhelmingly number (nearly 50 per cent) of such cases pertained to labourers who became victims of police highhandedness. Among the main methods of torture in Lahore were use of blunt object, prolonged standing, rolling, hanging, psychological tactics and inflicting burns on the victims' skin.

Two inferences can be drawn on the basis of these studies. First, a consistent pattern of alleged police torture indicates that it has neither been properly documented nor a proportionate action has been taken to minimise its recurrence as accused officials got relief from different forums as well as through compromise between victims and delinquent officials. A systematic erosion of police supervision is also observed in the province. Second, ineffectiveness of oversight bodies of police is partly responsible for such practices in the districts of Punjab. We need to improve the supervision management at police stations at sub-division and district levels. Moreover, District Public Safety Commissions (DPSCs) and Regional Complaint Authorities (RCAs) need to be restructured and reactivated with full force and vigour. The internal accountability cell at the Central Police Office should be incentivised so that cases of human rights violations can be unearthed at police stations in different districts and regions.

The anatomy of police torture is both complex and extensive. The attitudinal change can only begin with strict supervision and implementation of performance evaluation criteria applied evenhandedly in districts and regions without proposing any glamorous intervention.

Published in The Express Tribune, September 6th, 2019.

Like Opinion & Editorial on Facebook, follow @ETOpEd on Twitter to receive all updates on all our daily pieces.
COMMENTS
Comments are moderated and generally will be posted if they are on-topic and not abusive.
For more information, please see our Comments FAQ