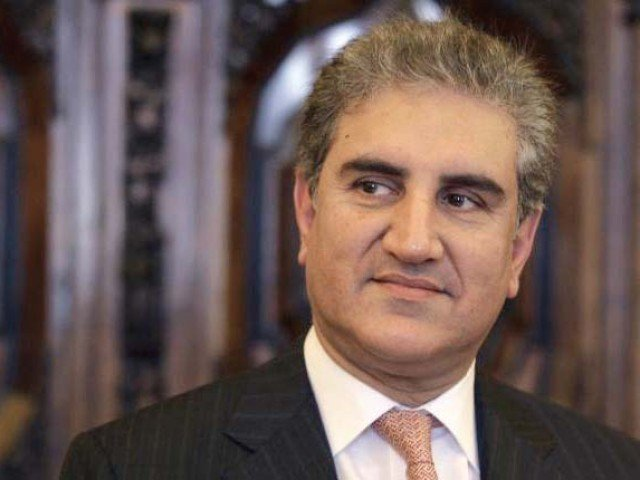 ---
Foreign Minister Shah Mahmood Qureshi on Tuesday reiterated that Islamabad will continue to facilitate the Afghan peace process despite the situation in Indian-occupied Kashmir (IoK).

During a seminar in Islamabad, the foreign minister stated that the peace deal between the Afghan Taliban and the United States is moving in the right direction.

"While hopes have dimmed for the people of occupied Kashmir, there is hope for the people of Afghanistan," he said.

The foreign minister also reiterated Pakistan's stance on the Kashmir issue, stating that Islamabad will continue to approach international forums regarding New Delhi's illegal action of August 5.

FM Qureshi, echoing earlier statements by the Army and the prime minister, said Pakistan is ready to defend itself if India chooses the path of aggression.

He also expressed concern at the plight of civilians in the occupied valley as the lockdown approaches the one month mark.

Pakistan offers India conditional talks on occupied Kashmir

"Four weeks of no medicines, no healthcare, no access to basic facilities, no schools and no phone or internet links.

"Thousands have been arrested, young boys are being picked up, patients are being denied treatment and pellet guns are being used to stop protests," said Qureshi.

Referring to India's oppression in Kashmir, the foreign minister said: "The brutality is unheard of in modern times and is cascading into a humanitarian disaster".

FM Qureshi elaborated that many international forums are already speaking about the situation, including the United Nations (UN), the British Parliament, Organisation of Islamic Cooperation (OIC), European Union (EU) and Human Rights Watch (HRW).

Qureshi quoted Indian leaders calling the lockdown in Kashmir a "historic betrayal".

Referring to the Kartarpur corridor, he maintained that the ongoing talks between Islamabad and New Delhi would facilitate the Sikh community.

He also noted the inherent merits and benefits of the China-Pakistan Economic Corridor (CPEC) – calling it an anchor of stability in the region.