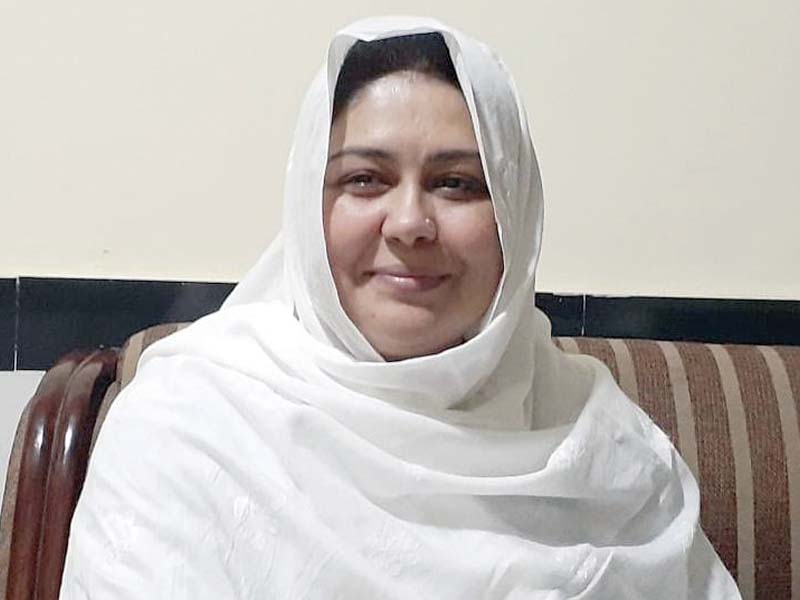 ---
PESHAWAR: Khyber-Pakhtunkhwa's newest lawmaker comes from South Waziristan, and she steps in with a long wish list for her newly merged constituency.

Anita Mehsud, who hails from the tribal district of South Waziristan, entered the provincial legislature, committed to serving the people of her native land.

"Education has been a challenge in the area. Girls stay away from schools due to lack of facilities," the newly sworn-in provincial lawmaker claimed.

Mehsud, a Pakistan Tehreek-e-Insaf (PTI) loyalist, was elected on a reserved seat for women from the once insurgency-hit South Waziristan.

South Waziristan, the largest tribal district in the recently merged Federally Administered Tribal Areas (Fata), has never had any representation in the provincial assembly before 2019.

In a 'historic' move, last year, the lower house of parliament voted in favor of a constitutional amendment to merge Fata with Khyber-Pakhtunkhwa (K-P).

Sindh's new education policy to define 'school' for the first time

Following the amendment, for the first time in over seven decades, voters from K-P's tribal districts were allowed to elect their representatives for the provincial assembly.

During her parliamentary term, Mehsud plans to focus on the pressing issues.  "I will be meeting the chief minister soon to share details about the challenges and issues faced by the people of tribal areas," she said.

For now, the lawmaker has a degree-awarding institution for women, among other projects, on her to-do-list for her South Waziristan constituents.

Pledging to attend all legislative sessions, the newly inducted member of the provincial legislature said: "I plan to learn from the seniors in the house and address all possible issues faced by the people of tribal areas."

Mehsud's political association with the ruling PTI party goes back more than a decade. An active member of the Fata Youth Alliance, the Fata Reforms Committee, and the PTI Youth Core Committee, the lawmaker also trained women polling agents for the historic elections held earlier this year in the tribal areas.

Lack of education facilities in her native land forced Mehsud to shift to Islamabad at an early age.  Shortly after graduating, Mehsud served as a branch manager at a bank in Islamabad.  In 2007, the young politician stepped into the public arena to represent the tribal areas.

Published in The Express Tribune, September 3rd, 2019.