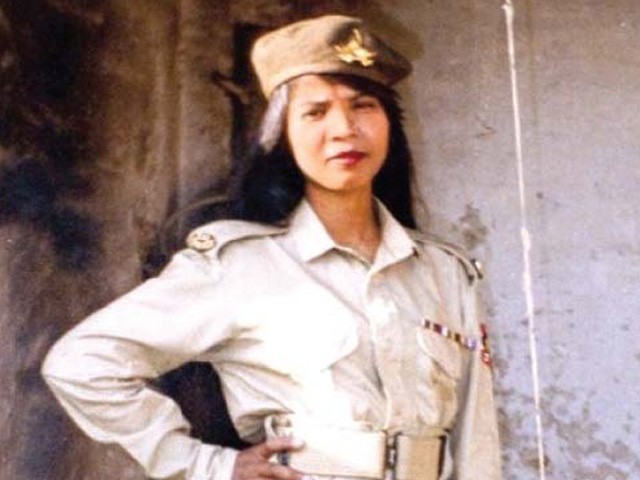 ---
Aasia Bibi, the Christian blasphemy accused who was acquitted by Pakistan's Supreme Court (SC) on October 31 last year, has expressed her gratitude to the country's top court and the international forces who helped her achieve freedom.

In her first print interview nearly four months after her release, Aasia told The Sunday Telegraph that she had at times fallen into despair as she languished in a death row cell over a trumped-up charge of blasphemy.

"My whole life suffered, my children suffered and this had a huge impact on my life," she said in a series of voice messages.

While she expressed relief over her acquittal and consequent freedom, Aasia said there were many others in Pakistan who also needed fair trials.

'No hard feelings towards anyone', Aasia Bibi's daughter gives farewell message to nation



"Sometimes I was so disappointed and losing courage I used to wonder whether I was coming out of jail or not, what would happen next, whether I would remain here all my life," she said.

"When my daughters visited me in jail, I never cried in front of them, but when they went after meeting me in jail, I used to cry alone filled with pain and grief. I used to think about them all the time, how they are living."

Aasia was on death row since November 2010 after she was convicted on charges of committing blasphemy during an argument with two Muslim women in Sheikhupura.

Her plight gained international prominence after the then-Punjab Governor Salman Taseer pleaded for a retrial of her case and was subsequently shot dead by one of his guards, Mumtaz Qadri, in January 2011.

She challenged the verdict in October 2014 but the Lahore High Court upheld the death sentence. The SC stayed the execution in July 2015 and a three-judge special bench headed by former chief justice Saqib Nisar took it up after a three-year gap.

In all, Aasia spent eight years on death row before the case was quashed in October 2018. However, she was kept in protective custody for a further seven months amid fears of attacks by extremist elements.

Aasia's freedom was secured through mediation by the European Union's special envoy on religious freedom, Jan Figel.

He held talks in Brussels with Pakistan's Attorney General Anwar Khan and Human Rights Minister Shireen Mazari on how to ensure Aasia's exit.

As the months dragged on, Aasia and her husband Ashiq Masih were kept in government safe houses first in the hills outside Islamabad and then in Karachi. They were provided a television and a smartphone but were not permitted to venture out in public.

While currently in Canada, Aasia and her family are later expected to move to an undisclosed European country. "Security conditions are crucially important for Asia Bibi and for her family," said Figel.



Mike Pompeo says Aasia Bibi 'safely reunited' with her family

Her dash to freedom, though, came at a price as security concerns made it impossible to say goodbye to her father or her hometown.

"My heart was broken when I left that way without meeting my family. Pakistan is my country, Pakistan is my homeland, I love my country, I love my soil," she said.

Figel hails Aasia as "an admirably brave woman and loving mother".

"Her story and the highly professional supreme court decision can serve as a base for reforms in Pakistan, which has a very outdated system of blasphemy legislation easily misused against neighbours and innocent people."



This article originally appeared on The Sunday Telegraph.