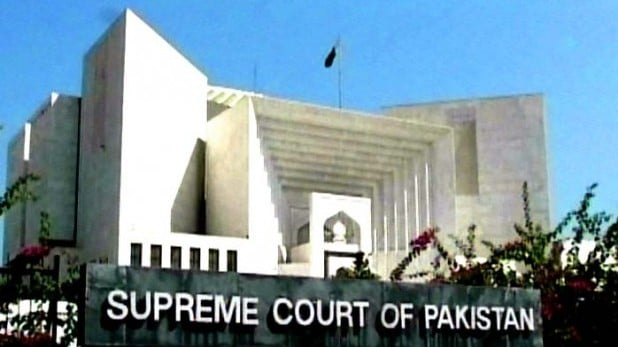 ---
ISLAMABAD: The Supreme Court is determined to get to the bottom of what the legislature had in mind while drafting the constitution. At the same time, however, it is insisting that it is only meant to review the 18th amendment and has no intention of drifting into politics.

Petitioner Supreme Court Bar Association's counsel Hamid Khan resumed his arguments before the bench on Thursday. He said it was difficult to surmise the intent of the parliamentary committee since the proceedings had been in camera but that the committee had referred to the Charter of Democracy in its report.

At this, the chief justice told off Khan for dragging into court "political documents without any legal or constitutional status", insisting that the court was only meant to review the 18th amendment and not to drift into politics.

"The framework of the constitution is based on certain norms and principles," he said, setting out the first of these principles as accordance with Islamic injunctions. The others, he said, were a parliamentary form of governance, federalism, the guarantee of fundamental rights and the independence of the judiciary.

He further said that state power as per the constitution is exercised by the people of Pakistan via the legislature, the executive and the judiciary, all of which are creatures of the constitution.

To ensure the smooth functioning of the state in accordance with the constitution, said Khan, the principle of separation of power among these organs is of paramount importance. And that while the functions of the legislature and the executive may overlap in a parliamentary democracy, the judiciary needs to be kept separate in order to ensure its independence.

Khan also went on to describe how judicial independence was integral to protecting the fundamental rights of citizens by ensuring enforcement of the same. He also cited judicial review as the court's constitutionally mandated obligation.

These basic features, argued Khan, had been collated from various judgements, the report of the parliamentary committee on constitutional reforms as well as examples of other constitutions. As such, he said, any review of the constitution had to be examined within this framework.

At this point, Justice Khalilur Rehman Ramday reasserted both the Parliament's right to legislate and the court's authority to review. He cited the example of the 1973 constitutional bill, which he said was amended by the members of the ruling party when it was finally tabled in the National Assembly. This, he said, happened despite the fact that it was a consensus draft.

Adjourning the case till June 28, the court asked the secretary of the National Assembly and the attorney-general of Pakistan for attested copies of the Objectives Resolution, the eighth amendment, the interim draft of the 1972 constitution and the draft bill of the 1973 constitution by the next hearing.

Published in the Express Tribune, June 11th, 2010.
COMMENTS
Comments are moderated and generally will be posted if they are on-topic and not abusive.
For more information, please see our Comments FAQ