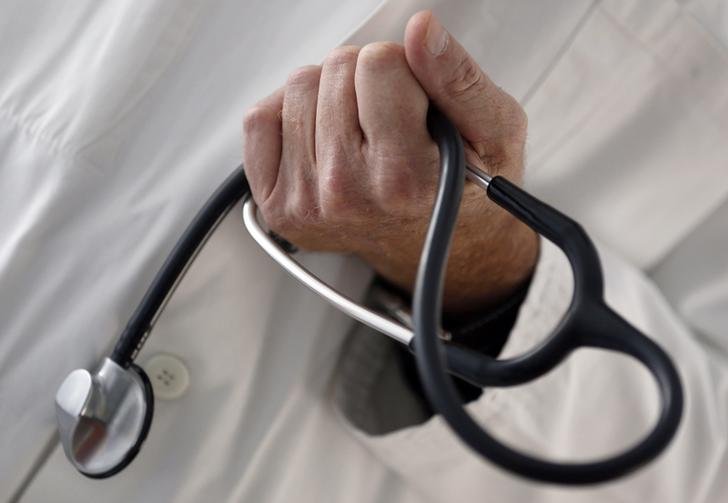 ---
ISLAMABAD: Doctors Association of Pakistan Institute of Medical Sciences (Pims) on Saturday called off the strike against initiative of the government to introduce Medical Teaching Institute at Pims hospital.

On directions of Special Assistant to Prime Minister on Health Dr Zafar Mirza, Health Secretary Dr Allah Bakhsh Malik had met the representatives of Doctors Association who had announced a protest with regard to introducing Medical Teaching Institute Act at Pims Hospital.

After successful talks with the secretary health, the doctors association represented by Dr Asfandyar Khan called off the strike.

The doctors were assured by the health ministry that no law would be introduced without consulting them.

Minister vows action against 'doctors stirring up trouble'

Dr Malik told the association that draft of the proposed legislation would be shared with them before implementing it.

The interest of the medical community will always be upheld said a spokesman of the ministry of health

On this occasion Dr Asfandyar welcomed enhancement  in allowances of doctors of hospitals of the federal capita announced by Dr Zafar Mirza.

This has resulted in substantial increase of Rs40,000 to Rs50,000 rupees in the salaries of doctors serving in these hospitals. He thanked Prime Minister Imran Khan and Dr Zafar Mirza for taking this historic step.

Spokesman of the ministry of health said: "we will continue to introduce measures to ensure better working conditions and benefits for the medical community."

The spokesman added that medical practice was a noble profession and appreciated the doctors for calling off the strike and focusing on their professional responsibilities for the benefit of thousands of patients who visit the hospital daily and are under treatment.

SAPM gives assurances

The government is taking measures for free treatment of hepatitis patients. Some 140 million people will be screened for virus, said Special Assistant to PM (SAPM) on Health Services Dr Zafar Mirza.

Government would reach a conclusion regarding employees of Pims bone-marrow transplant centre, he said talking to the media at the hospital.

Government has not renewed the contracts of doctors and staff of the bone-marrow transplant centre, endangering the lives of people waiting for the process.

Mirza said that the poor families were receiving health cards for very first time in the country and added that in this regard, 48 areas have been covered so far.

Patients' lives at risk as BMTC doctors' contracts not renewed

Mirza said that increment in allowances of federal doctors working under basic pay scale (BPS) 17-20 would increase their salaries by at least Rs40,000. "This is the second big step recently. The government has recently increased allowances for federal nurses," he said.

He told that up-gradation of all rural health centers would start from September 10 while the measure would help releasing some burden from big hospitals in cities.

He expressed that government was aware about reservation of doctors on MIT and was preparing a new draft with recommendations from all stake-holders in this regard.

The advisor said the government inherited absurd economic conditions and the people should give government its due period to fix it. "Our vision is clear. People will soon witness change.", he expressed.

Published in The Express Tribune, August 25th, 2019.