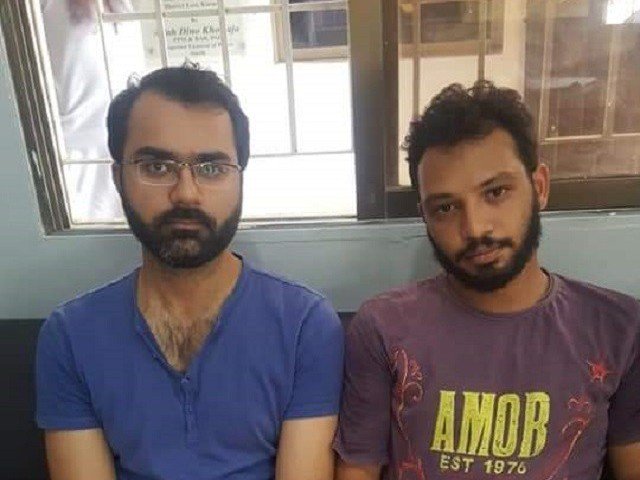 ---
KARACHI: The investigation team probing the Bahadurabad lynching case was arrested on Saturday for allegedly trying to extort money from one of the prime suspect's family.

Earlier on August 18, a minor boy, accused of stealing, was beaten to death by residents in Bahadurabad.

Two suspected teenage robbers attempted to enter a bungalow near Kokan Ground in Bahadurabad.

A security guard caught 17-year-old Rehan while the other suspected robber managed to escape.

What happened next was captured in a video that circulated widely on social media.

The video shows a young boy, tied to a metal grill, and being beaten with sticks.

The boy keeps pleading the perpetrators not to hit him on the head.

Speaking to the media on Saturday, East SPP Ghulam Azfar Mahesar said that a case has been registered against the team under Sections 348, 358 of the PPC [pertaining to wrongful confinement to extort confession and assault or criminal force on grave provocation].

The charges include forced entry into the residence of Daniyal who was already under police custody.

The accused was also made to appear before his family handcuffed and in a pitiable condition.

The case pertaining to harassment of the accused's family and forcing them to bribe the police team was registered against SIO Farooq, SI Rehmat, Constable Shah Faisal and Constable Ghulam Rasool and two other police officials, Ghulam Rasool and Muhammad Khan, who managed to escape and avoid arrest, said the East SSP.

A senior police officer assured that no complacency would be tolerated in the investigation of Rehan's murder case.

The East SSP added that the police department would ensure that the public's confidence is restored and the culprits, if proven guilty, are taken to task.