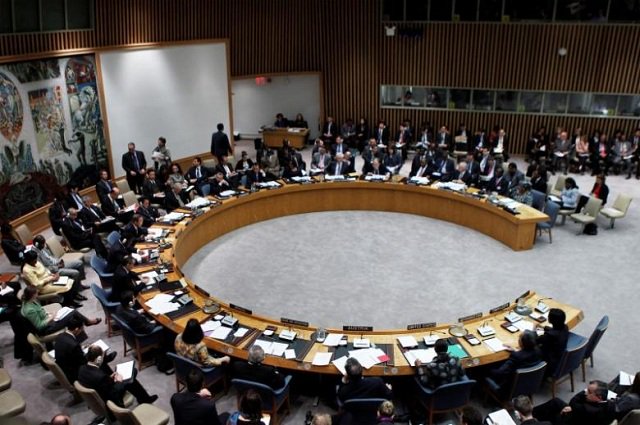 ---
PESHAWAR: With hundreds of thousands of Afghan refugees still living in Pakistan, a UN refugee official on Friday termed  Islamabad a 'key ally' in dealing with refugees.

This was stated by United Nations High Commission for Refugees Deputy Representative Iain Hall while addressing a prize distribution ceremony of the Inter-Club Boys and Girls Taekwondo Championship organized by Khyber-Pakthunkhwa (K-P) Sports Directorate and the K-P Taekwondo Association at the Hayatabad Sports Complex in Peshawar. The event was held to mark International Youth Day.

Hall noted that Pakistan is not only a key partner as far as services to refugees are concerned — where it has been rendering valuable services for the past 40-years for more than 1.5 million Afghan refugees — but also for peacekeeping around the world.

Pakistan demands UN fact-finding mission to assess IOK situation

A total of 6.3 million Afghan refugees were hosted in Pakistan and Iran by 1990, Hall said, adding that by 2013, Afghanistan was the largest refugee-producing country in the world, a title it held for 32 years. At the moment, he said that Afghans are the second-largest refugee group after Syrians.

The majority of Afghan refugees (95%) are located in Pakistan and Iran, Hall said.

Hall, who was accompanied by the UNHCR head in Peshawar Dinesh Shrestha, appreciated Pakistani youth for their talent in sports.

"Pakistan has produced world-class players in different games and has good grading at the international level," he remarked.

The UNHCR official said that they always believe in serving the people and supporting the Pakistani youth because the youth have the talent to show at national and international levels.

Hall assured that the UNHCR would also look forward to the forthcoming 33rd National Games to be scheduled in Peshawar in October this year will continue its talks with K-P Sports Directorate to extend every kind of support to them and other games as well such as squash, volleyball, hockey, football, and martial arts.

Earlier, Hall along with K-P Olympic Association President Syed Aqil Shah, AC Rizwana Dar, DD Javed Momand, Murad Ali and DSO Syed Jaffar Shah, Chairman KPTA Ilyas Afridi, Secretary Waqar Khan gave medals, trophies, cash prizes to the position holder teams.

Waqar Taekwondo Academy won the overall trophy by securing 100 points after winning 6 gold medal and two silver medal while Iqra was declared as the best player of the Championship by awarding her a gold medal.

Pakistan elected to UN Human Rights Council

Peshawar Zalmi Academy took second position trophy after securing 70 points with two golds, four silvers and six bronze medals, Omer Academy claimed the third position with 30 points with four silver medals and two bronze medals. Hayatabad Sports Academy remained at fourth with six bronze medals.

Zahid, Nouman, Abdul Rehman, Aamir, Shareef, Zaidan, Naseer Ullah and Hamza grabbed gold medal, Uzair, Naseer Ullah, Rauf, M. Hassan, Kabir, Samin, Marwan, Saad and Muzammil won silver medals and Muhammad, Zahid, Atiq, Ehsan, Sana Ullah, Khalid, Ikram, Ibad Ur Rehman, Hassan, Khubaib, Musa, Shahzeb claimed bronze medals.

Published in The Express Tribune, August 24th, 2019.