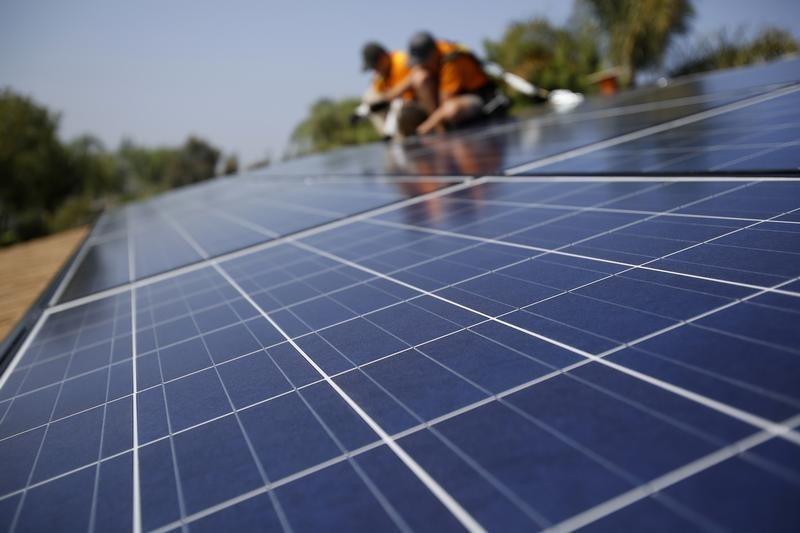 ---
ISLAMABAD: The government has relaxed some conditions for an extended period in a bid to clear and release hundreds of containers carrying solar panels and related equipment stuck at the port.

The matter of delay in release of containers holding solar panels and related equipment was taken up in a cabinet meeting chaired by Prime Minister Imran Khan on August 20.

Minister for Water Resources Faisal Vawda drew attention of the cabinet to the issue. Consequently, PM Imran took notice of the matter and gave directive for resolving it.

Power tariff reduced by Rs0.9 per unit

Now, the Ministry of Commerce has delayed the application of SRO 604, which pertains to the quality standards required to be followed for the import of solar panels and related equipment, up to August 31, 2019. The SRO had been issued on May 28, 2019.

The ministry introduced several standards, including some stringent conditions, under the SRO for the import of good-quality solar panels and equipment. This led to the piling up of around 500 containers at the port.

The Federation of Pakistan Chambers of Commerce and Industry (FPCCI) had also demanded that the government delay the implementation of SRO 604 in order to pave the way for clearing hundreds of stuck containers.

FPCCI Vice President Arshad Jamal, in a statement, said the Ministry of Commerce had made pre-shipment inspection certificate and test reports mandatory from the port of origin for the clearance of consignments of solar panels and related equipment.

"This has resulted in a loss of approximately Rs12 million per day to the trade and industry in terms of demurrages, container rent, etc," he said.

Industry sources revealed that the quality standards were introduced to meet the demand of a country seeking level-playing field for its industry in order to establish its footprint in Pakistan.

Under the new policy, a pre-shipment report had been made mandatory and none of the stuck containers had the report.

Drive against plastic bags won't stop, vows minister

Around 10 new steps regarding quality standards had been introduced and as a result only those importers would survive that brought high-quality solar panels and equipment. However, medium-quality solar panels and equipment would disappear from the market, industry sources said.

"This is a very good step taken by the government in order to ensure better equipment quality and reliability but the process should be revised time to time for providing a level playing field for the entire solar industry," Faiz Bhutta, President of the Association of Energy Engineers Pakistan Chapter, told The Express Tribune.

Published in The Express Tribune, August 24th, 2019.

Like Business on Facebook, follow @TribuneBiz on Twitter to stay informed and join in the conversation.