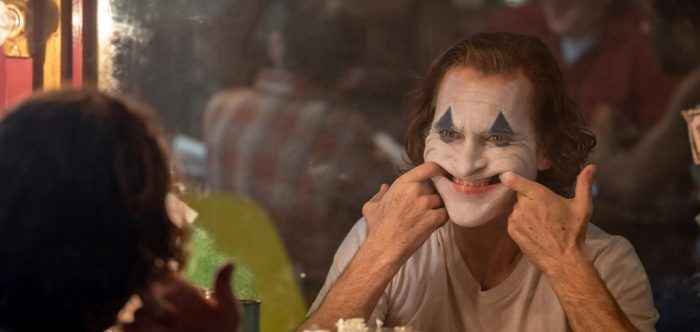 ---
Hollywood actor Joaquin Phoenix is already being highly-praised for essaying the character of the villainous Joker, in an upcoming film that will explore the character's beginnings.

But Phoenix is a hard man to win over and reportedly doesn't just work with anybody. Somehow, The Hangover director Todd Phillips convinced him with a can of face paint and some green hair dye, reported Slash Film.

But it took more than that to convince the Oscar-nominated actor to sign on. Phoenix revealed why he took on the role of the Clown Prince of Crime in the upcoming origins film, when he has been notoriously resistant to blockbusters.




Phoenix has crossed paths with superhero projects before, most notably Marvel's Doctor Strange, for which he was considered for the title character before he declined. This made it more of a surprise when he was cast as the Joker in Warner Bros upcoming comic book film.

Joaquin Phoenix's Joker in top run for Oscar 2020 win

In an interview with TotalFilm, Phoenix admitted he had reservations about the role at first. "It took me a while [to commit]. Now, when I look back, I don't understand why," he said. "There was a lot of fear, yeah. But I always say there's motivating fear and debilitating fear."

The Gladiator star continued to discuss his feelings towards being fearful of playing the Joker, and why it in fact convinced him to play the iconic role. "You're digging deeper and deeper. I love that kind of fear. It guides us, makes us work harder."




But why did Phillips pursue Phoenix for the role? Apparently, it was never to introduce the actor into the comic book films. "The goal was to introduce comic book movies into the Joaquin Phoenix universe," the director said.

Phillips has reiterated in the past that Joker won't pull from any comic-book arcs and that the film is a character drama first.

Have something to add to the story? Share it in the comments below.