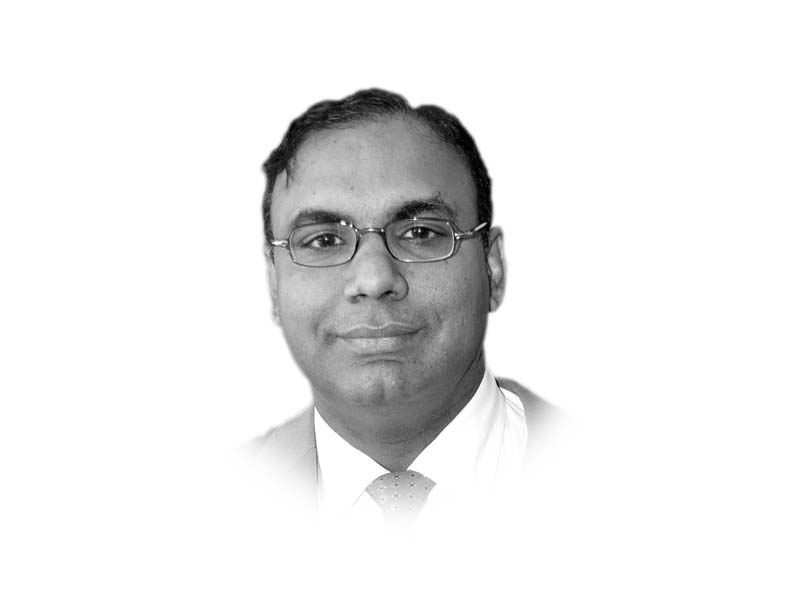 ---
This summer the country again witnessed scorching hot weather while every year new records of high temperatures are set. Drought conditions have further aggravated the situation in arid areas, including Tharparkar. The much-awaited rainfall in the last week of July on the one hand reduced the temperature to some extent while on the other caused urban flooding in Hyderabad and Karachi. This time, Hyderabad was the worst affected. A heavy downpour caused flooding in various parts of Hyderabad, including Latifabad and Qasimabad. Rainwater accumulated in all low-lying areas and along the main arteries of the city. The Met Office recorded 188mm of rain in less than 16 hours. As a result, people were restricted to their homes and life came to a standstill. Various civic agencies — including Hyderabad Municipal Corporation (HMC), Hyderabad Development Authority (HDA), Hyderabad Electric Supply Company (HESCO), Water and Sanitation Agency (WASA) and the district administration — kept pointing fingers at each other instead of responding to the emergency situation.

Hyderabad in general and its Qasimabad taluka in particular is a classic example of unplanned urbanisation with haphazard growth in the construction sector. Over the years, ill-planned construction over natural waterways has brought everything to the brink of devastation. Hyderabad has seen mushroom growths in residential and commercial schemes which were undertaken without a comprehensive master plan, land use plan and zoning — prerequisites for any developmental work. Lands allocated to parks, including amenity plots, have been encroached in turn depriving citizens of recreational facilities. Acquisition of agriculture and pasture for housing has also altered land use pattern.

According to a World Bank report titled "South Asia's Hotspots", the Sindh province is the most vulnerable hotspot — areas where climate change will adversely affect living standards — followed by Punjab. "Changes in average weather will add another dimension to the future growth of Sindh, given its high vulnerability," it reads.

Climate change is no longer a distant possibility but a current reality. Global temperatures have recorded unprecedented increases and so is the case in Pakistan. The length and timing of seasons are changing. The frequency and severity of floods and cyclones accompanied by rising sea levels are increasing. In short, climate change has become one of the defining challenges of this century.

Resilience is the ability of a system to withstand stresses while maintaining its form and function. Resilience of cities therefore depends on the ability to maintain essential assets and ensure access to services and functions that support the needs of citizens and businesses. It is evident from the recent rains that infrastructure of urban areas is not climate resilient which can be defined as the ability to adapt, reorganise and evolve to improve the sustainability of the systems for future climate change impacts. Urban flooding has become a recurring phenomenon for which concerned departments are not prepared to respond effectively. Today, almost all cities and towns of Sindh are devoid of master plans and town planning principles. The effects of unplanned urbanisation have proved to be detrimental to the citizens of the province. Our response to any disaster is a reactive myopic solution. Hence symptomatic treatment will not improve the condition of an ailing system. Only a long-term sustainable system would address the complex problems of unplanned urbanisation.

It is high time for us to completely rethink developmental paradigms of cities to encourage environment-friendly and sustainable development practices. We cannot afford to have super-structures based on the usual capitalistic model. It is imperative that adequate green spaces and facilities like rain gardens, retention basins, and detention ponds are developed that capture rainwater and allow it to filter underground. The immediate necessity is of ecologically conscious urban planners.

Published in The Express Tribune, August 23rd, 2019.

Like Opinion & Editorial on Facebook, follow @ETOpEd on Twitter to receive all updates on all our daily pieces.
COMMENTS
Comments are moderated and generally will be posted if they are on-topic and not abusive.
For more information, please see our Comments FAQ