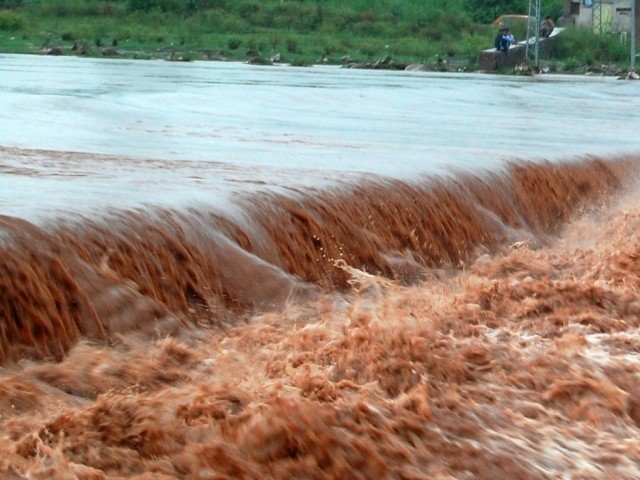 ---
ISLAMABAD/ LAHORE: Amidst the unannounced opening of waterways by India, water level in River Sutlej at Ganda Singh Wala has reached 18.80 feet whereas its volume has risen to approximately 52,680 cusecs increasing chances of medium flooding in the next six hours.

However, a high-level flood is expected as the flow of water in Sutlej may rise to 140,000 to 150,000 cusecs within the next 24 hours.

Following flood threats, National Disaster Management Authority (NDMA ) reported that about 18 villages in the vicinity of River Sutlej are now underwater and three villages have been 90 per cent evacuated.

Sutlej threatens to overflow its banks

NDMA spokesperson Brig Mukhtar Ahmed said that Flood Forecasting Division Lahore had predicted that about 100,000-150,000 cusecs flood relay would pass from Ganda Singh Wala by noon.

According to NDMA, the flood relay would pass Sulemanki Headworks on August 23, Islam Headworks on August 25 and would fall into River Chenab on August 28 after passing through Panjnad River.

The NDMA issued alert to all concerned provincial disaster management authorities (PDMAs), departments and the local community.

"Local administration, rescue 1122 and army troops are ready and are on standby to tackle any emergency situation," NDMA spokesperson said.
COMMENTS
Comments are moderated and generally will be posted if they are on-topic and not abusive.
For more information, please see our Comments FAQ