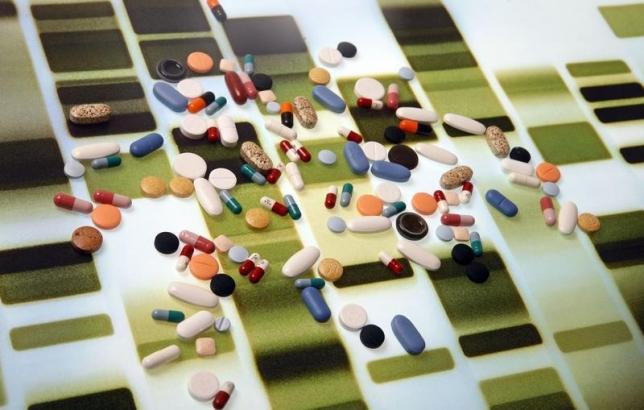 ---
ISLAMABAD: Pakistan is importing over 150 types of medicines and vaccines from India adding to its revenues as it continues to unleash reign of terror in occupied Kashmir and violate ceasefire on Line of Control, said Senator Rehman Malik  on Tuesday.

He called for preparing drugs and vaccines indigenously, asserting that the hostile neighbour could harm Pakistan.

"I can tell you the place in India where expiry dates on medicines are changed," Senator Malik said the meeting of the Committee on National Health Services, Regulation and Coordination held in the Parliament House chaired by Committee Chairman Senator Mian Muhammad Ateeq Shaikh.

Senator Malik further said that medicines worth billions of rupees were being smuggled to Pakistan via Afghanistan.

He suggested that every Pakistan pharmaceutical company should at least prepare 5 per cent raw material of medicines itself.

The committee was informed that 93 per cent vaccines were imported, however all material had been supplied for preparation of vaccine for dog and snake bites. The committee was told that imported medicines were properly checked according to rules.

The chairman of the committee, Senator Mian Ateeq, said they were examining progress on implementation of programmes for tuberculosis, HIV virus and malaria control. "It will enable us to compare ourselves with rest of the world," he added.

The chairman said that previous governments did not rectify problems in vertical programmes of preventive healthcare.

National Institute of Health (NIH) Executive Director Amir Akram told the committee that three separate independent vertical programmes were merged into a single programme by the government. They would be added handed over NIH very soon, he added.

Akram said controlling TB was a challenging task. He said that according to WHO estimates 10 million people were suffering from TB in 2017 and of these 1.27 million died due to it.

Akram said that 0.92 million HIV patients were reported globally in 2017 of which 0.3 million died.

He said that as per WHO report, some 5.25 million TB patients were recorded in Pakistan every year out of which 54,000 lost their lives while rest 3.59 million were given related treatment. He said that some 0.2 million TB patients remained unreported.

Akram said that Pakistan was ranked fifth amongst 30 countries where TB was not eradicated. At this, the committee summoned reports of all programmes related to TB along with details of funds given to Non-Governmental Organisations (NGOs).

The committee was apprised that $144 million were released from global funds for TB programmes from 2018-20 while $520 million were required to control the disease.

Akram said that government only gave 7 per cent fund. The committee was informed that there was a center in every district and tehsil of Punjab and Sindh provinces for TB control while there was a center in every district of Balochistan.

NIH executive director said there were 1,743 diagnostic centres, 334 experts and 62 digital X-ray centres across the country while out 4,500 treatment centres, 1,140 were public and 3,366 were private.

The chairman committee inquired of method of funds distribution and expressed that he could sense corruption in it.

Senator Ateeq said that corruption would be unveiled while problems found in programmes would be resolved.

He instructed to inform the committee with complete details in next meeting.

Senator Dr Ashok Kumar said that he had demanded mobile vans for Balochistan 2.5 years ago. He said six vans were approved while only four were provided and asked about the missing two. The chairman committee instructed to prepare a report of number of vehicles approved for TB programmes along with details of their deployment.

He expressed that Global Fund's report regarding performance in TB programmes was disappointing and directed NH to improve its performance.

The chairman committee decided to refer the case to the inquiry commission formed by Prime Minister. Senator Dr Ashok said that a drug Inspector was working on same post in Karachi for last ten years. He demanded a report to in this regard.

The committee also discussed Senator Kulsoom Perveen's question raised during Senate meeting. Senator Perveen said that medicines' prices of multi-national pharmaceutical companies were very high. If the raw material was imported then the prices shouldn't be that inflated, she expressed.

She asked how many companies were given permission to import raw material during last three years. She said that Drug Regulatory Authority Pakistan (DRAP) had taken measures to control medicine prices which were need of every house.

Senator said that a medicine worth Rs250 was being sold in Rs2,500 while there was no difference in provided working papers from the previous ones.

She said that she was leaving as a sign of protest as every time she was given old working papers.

Senator Dr Mehr Taj Roghani said doctors from Afghanistan and other countries were practicing in Pakistan, however Pakistani doctors studying abroad had to pass an examination there to start their practice. He demanded for the discrimination to end. 

Published in The Express Tribune, August 21st, 2019.
COMMENTS
Comments are moderated and generally will be posted if they are on-topic and not abusive.
For more information, please see our Comments FAQ