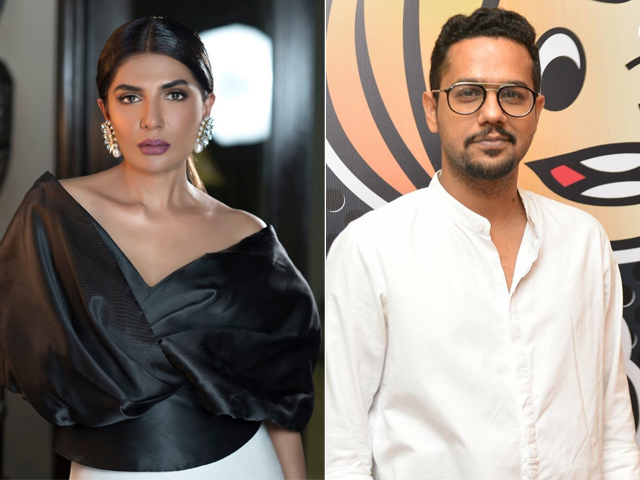 ---
LAHORE: Federal Investigation Agency (FIA) has issued summon notices to Iffat Omar, Ali Gul Pir and 15 others for allegedly making derogatory remarks about Ali Zafar. The FIA proceedings are connected to Zafar's ongoing defamation case against Meesha Shafi, who accused him of sexual harassment.

According to FIA sources, the Channo singer had submitted an application to the cyber crime wing of the agency saying that he is being maligned through various pictures and video clips that are being circulated on digital platforms. He called this a 'pre-planned conspiracy' due to which him and his family faced severe mental stress and financial loss.

The FIA has also summoned Maham Javed, Fareeha Ayub,  Mohsin Syed and Subha Ghani among others. While model-actor Iffat Rahim has already recorded her statement, the rest are expected to have their statements recorded next week.

Deputy Director of the cyber crime wing Lahore , Chaudhry Sarfaraz, confirmed to The Express Tribune that Zafar had moved an application and requested an action be taken on it. As a result, the cyber crime wing is taken all necessary steps as inscribed in the law.

The Express Tribune reached out to Pir and Omar to get a response on the matter but they were not reachable till the filing of this report.

The saga 

Zafar last month, while talking to press outside the court, shed light on how fake social media accounts were setting a campaign to defame him and his reputation.

"If a pure cause is used for their personal gain, then this battle is not just mine. It's not just limited to men; it's for both men and women," he had said.

"Our findings exposed that they were deeply interlinked much before the allegations. The common link seems to be Nighat Dad. They were all either working with or for her," he had then shared. The Jhoom hit maker reiterated that he was a pawn in a plan to launch the #MeToo movement in Pakistan.

"There is a social media campaign against me," Zafar maintained. "Shafi's lawyer has been following and retweeting fake accounts. We've filed a case against this as well with the FIA, since it comes under cyber crime and cyber bullying."

He continued, "I can't believe that anyone can come forward and accuse someone who's innocent and decent and has worked hard for over two decades, solely on social media. Those who accused me levelled the allegations for personal gains and then went to Canada. The truth is that I was targeted for personal gains."

Have something to add to the story? Share it in the comments below.