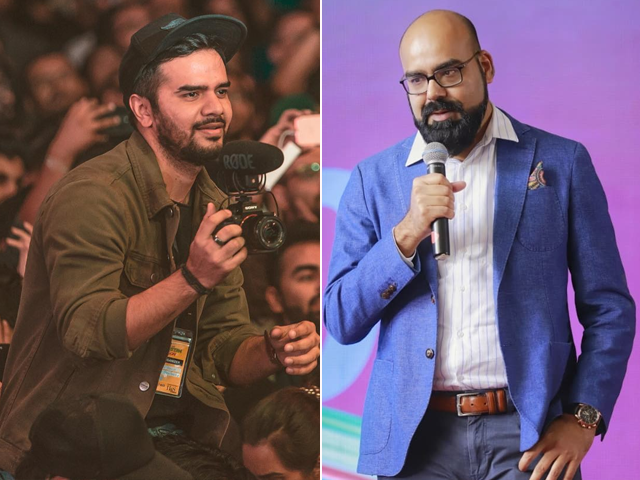 ---
Several celebrities, activists have taken to social media to share their stance on the ongoing Indian oppression in Kashmir.

While Indian actors such as Priyanka Chopra and Anupam Kher received severe backlash on their opinions on the matter, others lauded Pakistani artists' sane approach.

However, Pakistani vlogger Irfan Junejo's thoughts on not making a video about Kashmir started a new discussion on 'partial activism'. Later on Junaid Akram also chipped in on the matter.

"You may cancel me if you want to but I will not make a video about whatever is happening in Kashmir. Not because I support the oppressors or I am afraid of losing Indian followers but because I also didn't make a video when Quetta Hazaras were protesting with the dead bodies of their family members," he shared on Twitter.

https://twitter.com/irfanjunejo/status/1162765192998113282

"I didn't make a video when families of Shia missing persons were protesting. If I don't make a video about something, it doesn't mean I support it. I didn't make a video for Sudan as well," he went on.

"Oh and by the way Wasim Akram didn't talk about it, neither did Shoaib Akhtar. Sabko cancel kardo (Cancel everyone). Akele apne selective outrage main zinda raho aur dusron ko judge karte raho (Stay alive in your selective outrage and judge others)," the vlogger further penned.

Junejo went on to elaborate on why he shared Indian-American comedian Hasan Minaj's video on Kashmir on social media.


"I fully support what Hasan Minaj said on the topic. Ap dekh lein ja ke what he said (You should go and watch). Which is why I shared it on my Instagram story and retweeted it. MKBHD (Marqus Brownlee) never made a video about Trump policies, UK YouTubers didn't make videos on Brexit. If somebody is talking about this, good for them," he added. "Ajeeb apne andar sab activist banay hue hain! (Everyone has turned into an activist now)."

Later, in a video Junejo further clarified on why he chooses to stay mum on political, religious matters now.

"I tried this before. It's a mistake I made by making videos on religious, political content. Trust me when I talked about political issues it didn't make any ounce of difference," he said. "I don't mean to undermine the seriousness of the ongoing issue in Kashmir. I support everyone there. I was asked by a lot of people to make a video on it, but I felt like a hypocritice since I didn't make any video on Shia genocide or Pulwama. If it was all about money, I would've gotten a lot of it just by making a video on the Abhinandan issue."

Akram, on the other hand had an unabashed take on the matter. He shared his opinion in a rather aggressive and rash video which he deemed unsuitable for kids and children due to frequent swearing.

In several Instagram stories, the 36-year-old called out everyone who slammed him for not making a video on the same issue.

"I have over 800,000 followers on Facebook. Out of that, over 500,00o are Pakistanis. I have a mere 24,000 following from India. Why would I not make a video on Kashmir to upset that small fraction of following then to jeopardise the Pakistani following? Does that make any sense?" he questioned.

"What all you like is to be manipulated. It won't matter if I make a video on Kashmir or not. I'm not the concerned person to raise my voice on the matter; my voice won't matter. Why don't you all go and hold the authorities accountable for the same?" added Akram.

"It's not like I haven't made videos on India before. If I were scared to lose my Indian following, why would I go and make anything on those issues? Your activism of simply changing a profile picture isn't helping," the vlogger continued. "We become a fascist nation just like India became four years ago after Modi came in to power every time our patriotism is questioned. Why doesn't anyone see the good we are trying to do to the society?"

Have something to add to the story? Share it in the comments below.