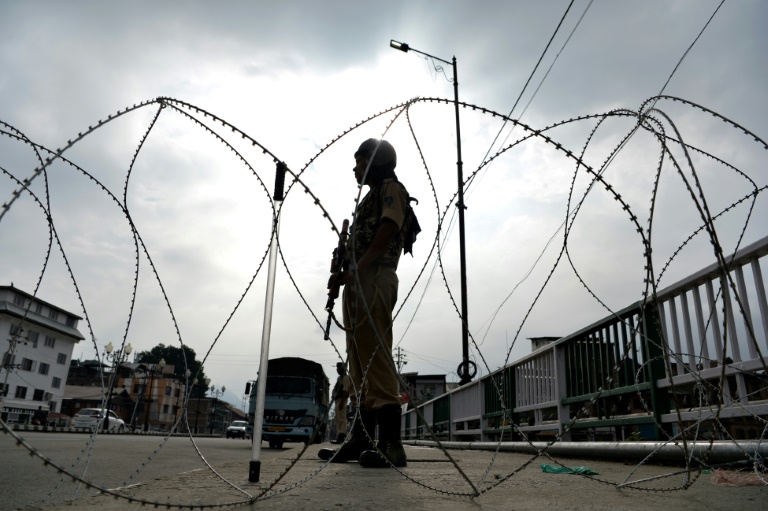 ---
ISLAMABAD: Pakistan has condemned India's atrocious lockdown in Occupied Jammu and Kashmir and the resultant curtailment of religious freedom of millions of Kashmiris on Eidul Azha.

"Restrictions and curtailment of this fundamental religious freedom of millions of Kashmiri Muslims constitutes a serious violation of applicable international human rights law, to which India is a party," said a statement issued by the Foreign Office on Monday.

Muslims across the world offer prayers in large congregations as part of their religious faith and injunctions on Eidul Azha.

With the occupied valley turned into a massive military prison, Kashmiris were prevented from offering the traditional prayers at Srinagar's historical Jama Masjid. People were only allowed to pray in smaller local mosques so that no big crowds could gather, witnesses told AFP.

India imposes occupied Kashmir clampdown to head off Eid protests

Occupied Kashmir has been in a security lockdown for eight days as the Hindu nationalist government in New Delhi seeks to snuff out opposition to its move to impose tighter central control over the region.

Hundreds of people shouting anti-India slogans spilled on to the streets following prayers in the neighborhood of Soura, the site of a big demonstration on Friday, but authorities largely sealed off the area and kept the protest localised.

[/fbvideo]

The complete communications blockade of telephone (landline and cellular) and internet services for over a week, also deprived the Kashmiris from contacting their families and loved ones on the festival.

These measures amount to "collective punishment" on an industrial scale and violate all principles and precepts of human rights and humanitarian law, the statement read.

Islamabad also called upon the international community, including the United Nations human rights machinery and other relevant bodies, to hold New Delhi to account for the deliberate crimes against religion, violations of international law and lack of respect for human decency.
COMMENTS
Comments are moderated and generally will be posted if they are on-topic and not abusive.
For more information, please see our Comments FAQ