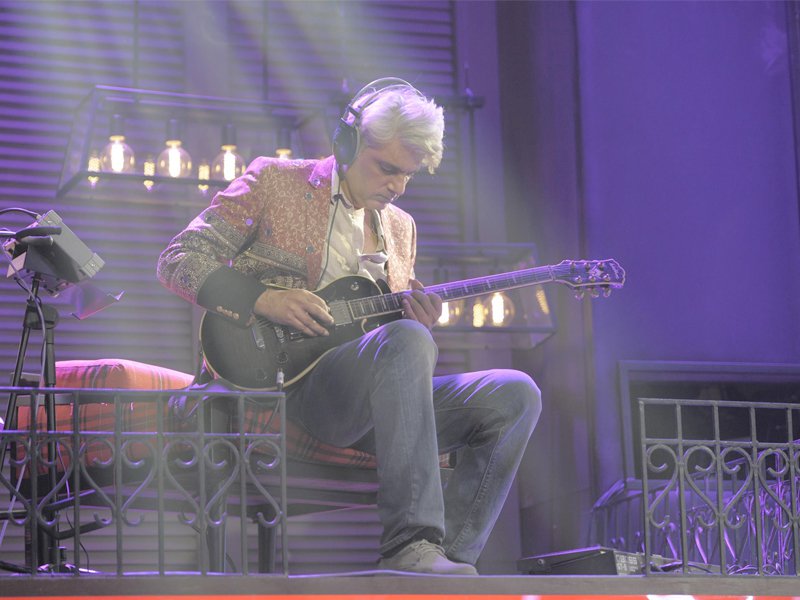 ---
KARACHI: Aamir Zaki's sudden death on June 2, 2017 shook the Pakistani music industry to the core. Colleagues were not prepared for the sad passing of such a venerated figure at such a young age but then that is how life is. Since his death, every now and then old friends and acquaintances come forward with unheard stories and anecdotes that only tell us what a gem of a person Zaki was.

On Friday, Aaroh's founding guitarist Nabeel Nihal Chishty shared a Facebook post in which he recalled a sweet interaction with the guitar virtuoso.




Chishty shared a picture of his 'old buddy', a guitar which he likes to call 'Na kaho chin chin dude.'

"Here is the picture of one of my old buddy after getting revamped with new tuning keys and acoustic pick-ups. He is from China and I call him the 'Na Kaho Chin Chin' dude," he wrote in the post.




As the name suggests it was the same guitar on which Chishty says he played the Aaroh classic Na Kaho.

"A lot of people ask me which acoustic guitar I played in Na Kaho so here it is. Finally, posting it," he said.




The guitarist went on to say, "All the acoustics you hear in Na Kaho and other songs like Sawaal, Aag Ki Tarah were all played on the same guitar."

However, this is not where the tale of this incredible guitar ends for Chishty, it begins here. The guitar is also dear to him because it was crafted by Zaki himself.




"Back in 2003, one of my dearest friends Aamir Zaki started building his guitar product-line. He called me one day when he heard Jalan and told me he loved the song, my guitar work and he has something for me," said Chishty.

He recalled how he was looking for an acoustic guitar back in the day and had told Zaki that he was looking for a good one which was hard to find at the time.




"When I went there, he presented me with this acoustic, told me to play and check the sound. He had installed some new pick-up in it, altered its action and wanted to launch it as his acoustic model," the post read.

The first chord that Chishti played on that guitar was the one he decided to use in the composition of Na Kaho.




"I asked Zaki how much was it for? And guess the price he asked: Rs 12,000 which in today's currency is like $75," he said.

Chishty ended his note with a message for fans saying that the instrument matters more than its price tag.

Have something to add to the story? Share it in the comments below.