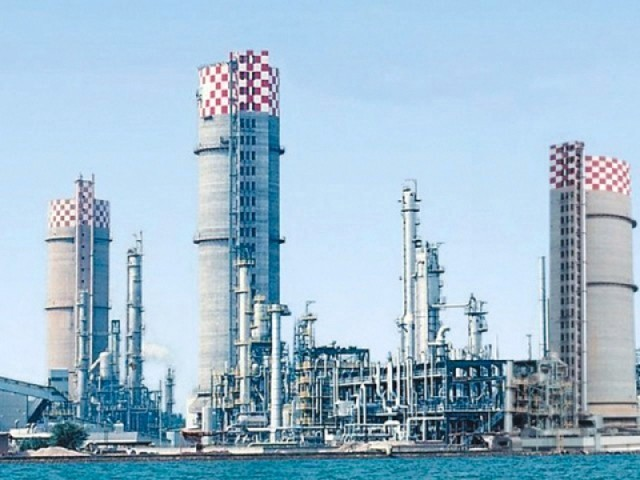 ---
KARACHI: Engro Fertilisers' profit inched down 2.5% to Rs3.18 billion in the quarter ended June 30, 2019 owing to higher finance cost and other operating expenses.

The company had reported a profit of Rs3.26 billion in the same period of previous year, according to a notification sent to the Pakistan Stock Exchange (PSX) on Thursday.

Accordingly, the earnings per share (EPS) of the company declined from Rs2.44 in the previous year to Rs2.38 in the Apr-Jun 2019 quarter.

The board of directors recommended an interim cash dividend of Rs5 per share.

Output of major crops falls despite surge in financing

During the day, the company's share price rose Rs1.88 to Rs63.87 with trading in 2.5 million shares at the PSX.

Net sales of the company increased 17.87% to Rs26.99 billion in the quarter under review as opposed to Rs22.9 billion in the same quarter of previous year. "Engro Fertilisers posted earnings of Rs3.2 billion (EPS Rs2.38), down 2.5% year-on-year mainly on the back of higher other operating expenses and finance cost," Topline Securities said in post-result comments.

Consolidated gross margins of the company increased 2.3 percentage points year-on-year to 31.5% in 2Q2019 owing to high retention prices of urea and lower proportion of di-ammonium phosphate (DAP) sales, it added.

"Despite a reduction in volumetric sales by 8-9% year-on-year, the company achieved 18% year-on-year growth in revenues on the back of urea price hike," it pointed out.

During the quarter, finance cost of the company soared 237% to Rs1.22 billion compared to Rs362.1 million last year. Topline said financial charges swelled in the wake of increase in the State Bank's policy rate and borrowings.

Other income of Engro Fertilisers increased from Rs509.4 million in Apr-Jun 2018 to Rs1.43 billion in Apr-Jun 2019, a rise of 180.1%.

"Effective tax rate of the company came in at 48% in the consolidated business and 34% in the core urea business during 2Q2019 owing to partial reversal of tax credit which it utilised in previous quarters (close to Rs2 billion) amid decline in future tax rates by the government," the report said.

"We flag rupee depreciation, regulatory control on the fertiliser industry, poor crop season and unfavourable decision related to GIDC (gas infrastructure development cess) as key risks to our earnings/valuation forecast," it said.

Scientific agriculture needed to feed booming population

Half-year result

Engro Fertilisers reported a profit of Rs7.18 billion for the half year ended June 30, 2019. It was 0.5% higher than Rs7.15 billion recorded in the corresponding period of previous year. EPS of the company inched up to Rs5.38 from Rs5.35 last year.

Net sales in the half year stood at Rs50.6 billion, up 23.16% compared to Rs41.1 billion in the same period of previous year.

Published in The Express Tribune, August 9th, 2019.

Like Business on Facebook, follow @TribuneBiz on Twitter to stay informed and join in the conversation.
COMMENTS
Comments are moderated and generally will be posted if they are on-topic and not abusive.
For more information, please see our Comments FAQ