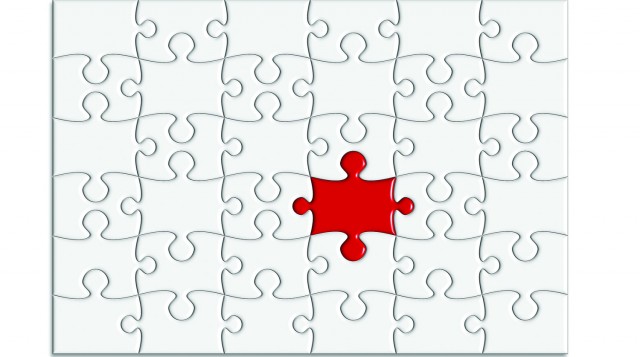 ---
Rida Amjad is not like the rest of the children in her class, though she participates in the same activities, be they academic or recreational, as the rest of her classmates. Rida has Down's Syndrome, but unlike most children with the problem she is studying in a mainstream school. She was previously at a special school where she was well taken care of, but didn't seem to make the progress her mother, Azra Amjad, thought she was capable of. Amjad decided that her daughter could only fulfil her potential at a regular school, and in spite of facing a slew of rejections, Amjad persisted till her daughter found herself admitted, and happily, to River Oaks Academy in Karachi.

"Seeing how the other children behave helps her rectify her behaviour. She is very loving and now she gets the same kind of warmth back," says Amjad.

Ayesha Mahmood, Vice Principal, River Oak's Academy agrees, "When she started school she barely lifted her head and made absolutely no eye contact but recently she performed exceptionally well in a choreographed dance at the Annual Day concert."

River Oaks Academy takes in one child with special needs per section and is one of several schools that are opting to be 'inclusive'. These are regular educational institutions that accept children with mild and moderate problems who are then educated with the rest of the class. Inclusive education aims to increase the access of children with special needs to mainstream schools so that these children don't have to compromise on a quality education. The philosophy is that all children, in spite of their differences, should learn together if their needs are matched by the school's programme, support, and services. Inclusive schools no longer differentiate between 'general education' and 'special education.'

Owing to this change in the education system, more and more children with mild mental disabilities like Down's Syndrome or learning problems like autism, dyslexia and ADD are finding a place in mainstream schools. Though they study with the rest of the children, their special needs require significantly more adult time and each child is accompanied by a 'resource teacher' or 'shadow teacher' who stays with them at all times.

"We discover their specific way of learning, modify the course, provide additional help with studies, amend their behavior, and most importantly help the child socialise," says Bushra Abidi who has spent six years as a resource teacher. In addition to helping the child in class, the resource teacher also gives the child one on one time in order to help her cope with the academic side.

Special needs students are given a 'buddy' – a same-age student without any special educational need so that the two sit, have lunch, and play together ensuring that the special needs child doesn't feel isolated and has appropriate peer interaction. For the other children it is a valuable lesson in diversity and community-building dynamics. 'Buddying' the child reduces the chance ofcliquishness among students and promotes cooperation between groups. As the relationship between the two strengthens, the buddy helps the child mingle with other students. From the time young children start developing a curiosity towards and an understanding of things, inclusive schools educate them about some of their fellow students who are different and explain how they should behave with them.

"This in turn teaches the children acceptance and as they grow older they have a greater capacity to tolerate and work with people with problems, which society at large lacks. This boosts their basic understanding and changes mindsets," says Ayesha Mahmood.

Afshan Husnain, whose son is autistic, says that mainstream school has enhanced her son's social skills: "It is heartwarming to see the way the children have accepted Ali. Adults can pretend but children cannot and this kind of compassion is due to the efforts of the school management and teachers."

Habiba Habib, psychologist and the Head of the Institute of Behavioral Psychology agrees with the concept of inclusive schools but cautions parents that many schools venture into this area for commercial reasons without being properly equipped to handle such children. This not only impacts the special needs child negatively but also causes problems for the rest of the class. "As long as the schools are well-equipped with a trained staff, a resource room, a favourable environment and take in children with borderline to moderate disabilities only, it can be beneficial for both regular children and the children with special needs." But she stipulates that all teachers of inclusive schools – not just the resource teachers – should be trained to handle these children. The school should also have an appropriate parallel curriculum for them.

The department of Special Education, University of Karachi trains special educators to teach at regular and special schools, "All teachers cannot teach a special child but a special educator can teach all children," states Dr. Anjum Bano, Associate Professor of the department. She thinks that there is still a lot of work to be done in creating tolerance for such children among parents of regular children studying with them. One of the biggest obstacles to full inclusion is that many parents are hesitant in putting their children in schools which take special needs children, fearing that they would slow down the development of their child or detract from the attention the teacher gives to each student.

Slowly, though, inclusive schools are attempting to reshape  this prevalent view, bringing alienated children to the fore, providing them a chance to be active participants of society, and teaching the rest of us how to co-exist rather than turning away.

Published in the Express Tribune, June 13th, 2010.
COMMENTS (1)
Comments are moderated and generally will be posted if they are on-topic and not abusive.
For more information, please see our Comments FAQ