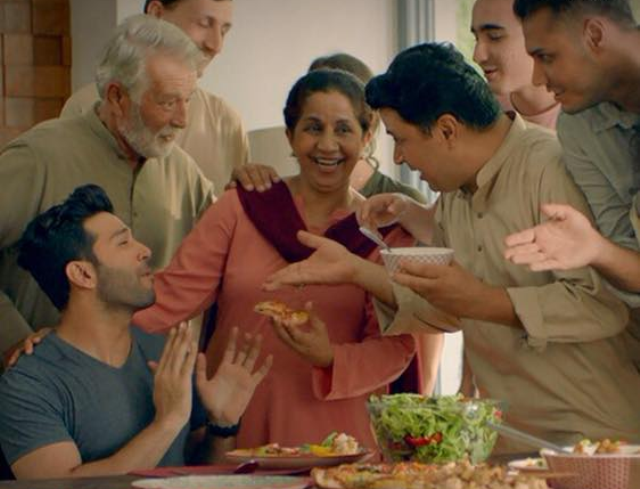 ---
There is no denying the fact that Pakistanis are full of spirit and our culture is extremely rich, vibrant, and unique. There are certain characteristics which can only be attributed to Pakistanis.

These qualities of our nation are beautifully captured in the recent ad released by Coca-Cola. Through the ad, brand focuses on moments that are relate-able to us and shine light on the behaviors that make us uniquely Pakistani!

Some of our favorite extremist moments in the new video are:




Larger than life celebrations during moments like shaadi festivities, where their emotions are on an all-time high whether they're a part of the family or not.




We also believe that the prayers of our nanis and dadis actually take us a long way, but isn't this true?




We go quite extra when it comes to welcoming guests with their hospitality. Not one but the whole family goes to the airport to receive guests!




We also believe that decorating a bakra can bring us luck, and the prayers that nanis and dadis make actually take us a long way.

Hum Aik Hain – Promoting unity, harmony and a better image for Pakistan

Coke's attempt to embrace and celebrate the extremities is not limited to the ad only. Earlier, Coke celebrated another extreme love of Pakistanis and nation's biggest passion point: love for the gentleman's game. The anthem titled Hum Aik Hain came out at the time of the Cricket World Cup, celebrating the passionate Pakistani cricket fans.


In the video, Coca-Cola travels through various regions of Pakistan from Khyber to Karachi, travelling through a blend of landscapes varying from plains to deserts, forests, hills, and seas.  The anthem is a story of Coke's attempt to discover diversity in Pakistan and eventual realisation that the nation is indeed one with people who are extreme in their care for each other, their hope for a better future, in celebrating their culture, in their hospitality and most expressively in their love for one and another.