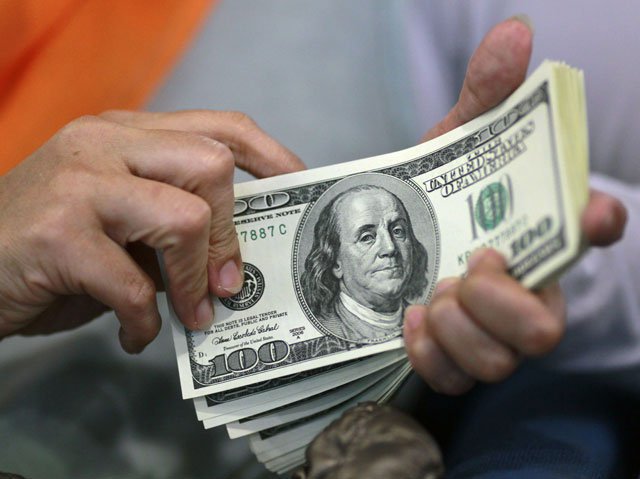 ---
KARACHI: The State Bank of Pakistan (SBP) has allowed foreign currency exchange companies to initiate work on directly attracting worker remittances from the countries from where the inflows remain nominal.

"The State Bank of Pakistan (SBP) has given us free hand to bring worker remittances from the countries where a large number of Pakistanis are living and doing jobs, but remittances from such countries remain nominal," Exchange Companies Association of Pakistan (ECAP) Chairman Malik Bostan told The Express Tribune on Thursday.

"For instance, according to the central bank, Spain is one such country," he said, adding that the permission was granted at a meeting with SBP Executive Director Syed Irfan Ali Shah on Wednesday.

PSX: Two listed firms to buy back shares at higher price

Pakistanis sent $11 million in remittances from Spain in June 2019, he said, adding that Japan, Switzerland, Belgium, Sweden and Italy were the other countries where a large number of Pakistanis were living, but they did not use official channels to send remittances.

The remittances from such countries came in the range of $1.16-12 million each in June, he added.

To recall, the exchange firms operating in Pakistan were allowed to attract worker remittances through only five international money transfer companies like MoneyGram and XpressMoney from across the globe compared to around 170 such companies through which banks attract remittances in Pakistan.

"The central bank official has allowed the signing of agreements with other international money transfer companies in such countries," he said. "The State Bank will instantly approve the agreements."

He said the exchange firms would offer incentives in 'cash and kind' to the Pakistanis in these countries to convince them to send remittances through the exchange firms.

SBP considers paying rebate

"The central bank has also agreed to consider our old demand of paying rebate of Rs6 per dollar attracted in workers' remittances," Bostan said.

"The government pays banks Rs6 per dollar attracted on account of workers remittances since long," he added.

He said that the two initiatives of the central bank would help exchange firms in attracting foreign currencies worth $6-7 billion a year compared to around $2 billion.

Exchange firms again refuse to accept old-design $100 bills

"The additional inflows would help strengthen the country's foreign currency reserves," he said.

He said that the exchange firms have supplied $55 million to the government through inter-bank in the past three months, as a large number of foreign currency sellers are visiting exchange companies' public dealing counters and almost no buyers in these days.

"Currency dealers have surrendered on an average $7 million a day in the past three months in the inter-bank market," he said.

He said the central bank wanted to enhance participation of the exchange firms in the economic development instead of limiting them as per recent reports.

Bostan, however, expressed his apprehension to the central bank over resuming foreign currency dealing with walk-in customers at commercial banks' counters.

Published in The Express Tribune, August 2nd, 2019.

Like Business on Facebook, follow @TribuneBiz on Twitter to stay informed and join in the conversation.