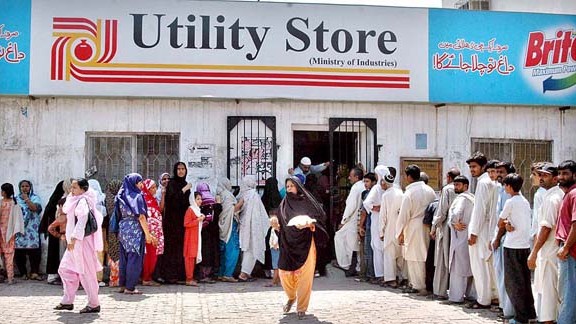 ---
ISLAMABAD: The government of Pakistan is to continue its Rs4.5 billion subsidy on different items to the Utility Store Corporation (USC), according to the Managing Director of USC, Arif Khan.

"We have almost achieved all the targets of the corporation set for the outgoing financial year 2009-10", he further remarked in an interview on Wednesday.

He added that reforms including computerisation of the organisation, strengthening of ties with multinational companies, setting up of new utility stores and super stores and capacity building of the employees would be initiated, in order to improve the efficiency and performance of the organisation for better services delivery to the people across the country.

He said that it is the prerogative of the government to give or withdraw any subsidy on various items of the USC.

However, he further added, the government has announced that the subsidy of Rs4.5 billion would continue on various items including the food items for the relief of the common men.

He added that the details of the sales and profit of the organisation would be announced on June 30.

Khan informed that last year USC had paid Rs2.5 billion in terms of taxes to the government and provided jobs to 12,500 people.

Published in the Express Tribune, June 10th, 2010.
COMMENTS
Comments are moderated and generally will be posted if they are on-topic and not abusive.
For more information, please see our Comments FAQ