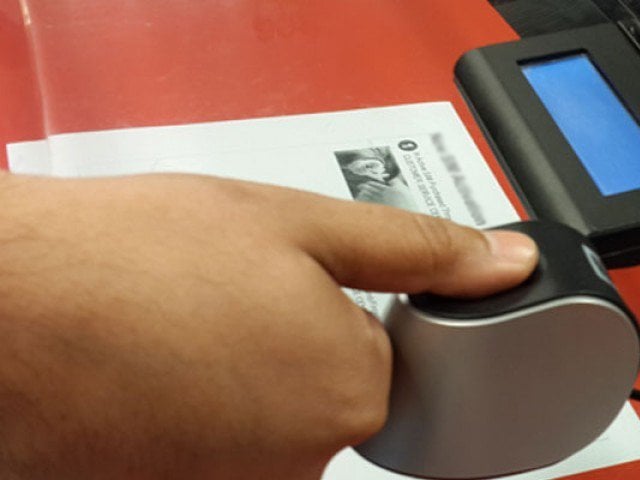 ---
KARACHI: The State Bank of Pakistan (SBP) has asked all banks throughout the country to remain open till 12am on Sunday for biometric verification of their customers' accounts.

The central bank, in a WhatsApp message, also cited the deadline for Asset Declaration Scheme as another reason behind the decision. However, the Pakistan Tehreek-e-Insaf (PTI) later extended the amnesty scheme's deadline to July 3.

"The SBP has instructed all banks to open their branches to allow customers to withdraw and deposit cash during the extended banking hours (until midnight 12am) today, June 30, 2019 to facilitate government receipts/duties/taxes and collection under Asset Declaration Ordinance, 2019," read the message.

Govt extends Asset Declaration Scheme deadline to July 3

The government would go after tax evaders and those who would still try to hide assets made of the black money once the amnesty scheme expires.

Some of the banks had already planned to operate branches on Sunday (between 9am to 5pm) to facilitate their customers performing biometric verification of their bank accounts.

Those who would fail to perform the verification after Sunday may face blocking of their bank accounts.

Earlier in the day, Prime Minister's Adviser on Finance Dr Hafeez Sheikh announced extending the amnesty scheme deadline at a press conference in Islamabad.

"In view of the overwhelming response to the asset declaration scheme, the decision has been taken to extend the amnesty offer by three more days to facilitate the masses," said the adviser, flanked by Information Adviser Firdous Ashiq Awan, State Minister for Revenue and Finance Hammad Azhar and Federal Board of Revenue (FBR) Chairman Shabbar Zaidi.

He also made an appeal to all citizens to take full advantage of the amnesty scheme and avoid any "difficulties in the future".

The adviser said that a "Benami Commission" has also been formed to probe the assets which have not been declared under the amnesty scheme and added that the commission will start working after the scheme's deadline on July 3.