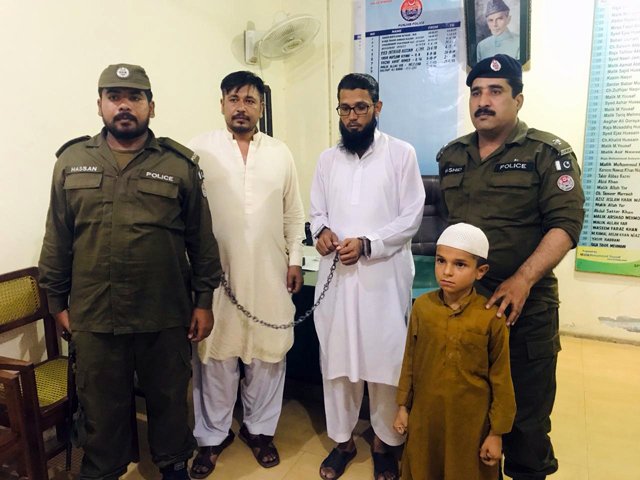 ---
RAWALPINDI: Taking notice of yet another incident of child abuse at a seminary, in which a student was reportedly hung upside down and beaten, Rawalpindi police on Friday arrested the teacher involved in the gruesome act.

Special branch of police and Counter-Terrorism Department (CTD), with the help of intelligence agencies, located the madrassa within few hours of the footage of the act going viral on social media. The suspect, Noor Muhammad, was arrested from the seminary located in Dhok Kashmirian, Sadiqabad. He, along with the victim and his father, were taken to Sadiqabad police station for interrogation.

Hung upside down, student beaten by cleric in Rawalpindi madrassa

Initial investigation suggested the incident occurred in winter last year, after which a settlement was reached between the seminary management and the aggrieved party.

Police officials stated that a total of 30 children were residing in the Rawalpindi seminary, which they said belonged to man hailing from Murree, who is also placed on the Fourth Schedule.

The Fourth Schedule is a list of proscribed individuals who are suspected of terrorism and/or sectarianism.

It was further revealed that the seminary consisted of one room and three halls. However, it had not been listed under category 'C'.


COMMENTS
Comments are moderated and generally will be posted if they are on-topic and not abusive.
For more information, please see our Comments FAQ