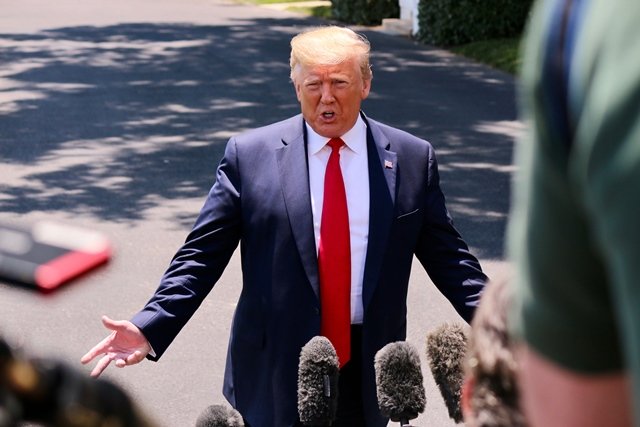 ---
ABOARD AIR FORCE ONE: Donald Trump on Thursday lashed out at what he called 'unacceptable' tariffs imposed by India as the US president headed towards a high-stakes G20 summit likely to be dominated by trade tensions.

"I look forward to speaking with Prime Minister (Narendra) Modi about the fact that India, for years having put very high Tariffs against the United States, just recently increased the Tariffs even further. This is unacceptable and the Tariffs must be withdrawn!" tweeted the president.

https://twitter.com/realDonaldTrump/status/1144089743795216384

The summit hosts Japan have desperately tried to steer attention away from the Trump show and on to the formal aspects of their G20 agenda, including the challenges posed by ageing populations and climate change.

"Confrontation tends to attract attention... but Japan, as the chair, hopes to find common ground rather than differences in opinions," said Prime Minister Shinzo Abe as he left Tokyo for Osaka.

But tensions over the final statement on climate change are likely to burst into the open, with a German source saying it was "particularly difficult this year" to reach agreement.

And Trump appeared in no mood for compromise, hitting out at traditional allies one-by-one, even his hosts.

"Almost all countries in this world take tremendous advantage of the United States. It's unbelievable," said the president.

He described Vietnam as the "single worst abuser" on trade, lashed Germany as "delinquent" and mocked Japan, which has been under a US military umbrella since World War II.

"If Japan is attacked, we will fight World War III. We will go in and protect them with our lives and with our treasure," he told Fox Business Network.

"But if we're attacked, Japan doesn't have to help us. They can watch it on a Sony television."