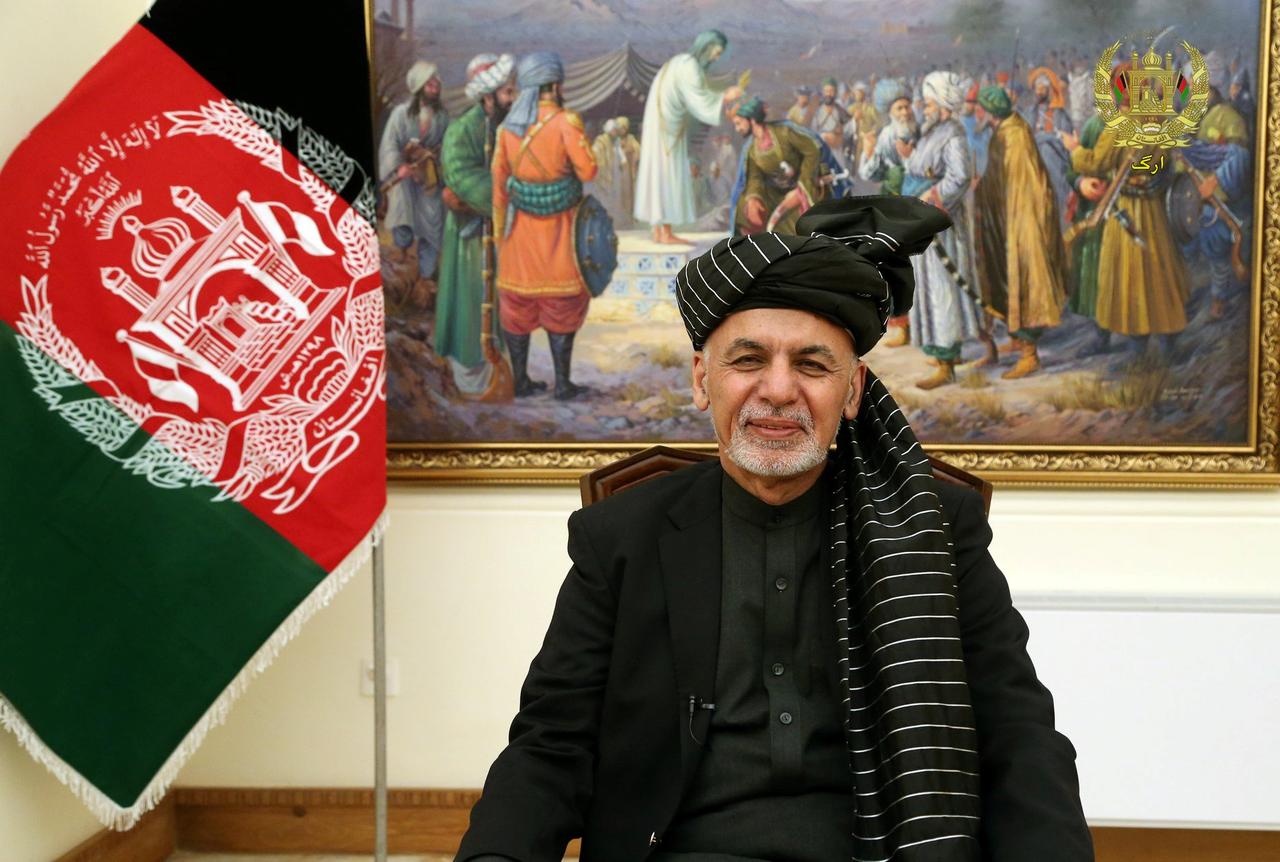 ---
ISLAMABAD: Afghan President Ashraf Ghani is due to arrive in Pakistan on June 27 on a two-day official visit that is seen as part of the latest push not only to sort out differences with Pakistan on bilateral issues but also to give new impetus to peace efforts.

PM Imran discusses Afghan peace process with Ghani

This will be the Afghan president's first visit to Islamabad in over three-and-half-years and comes at a time when peace talks between the United States and Afghan Taliban are believed to have entered a critical phase.

According to a statement issued by the Foreign Office (FO), President Ghani would be accompanied by a high-level delegation including ministers, advisers, senior officials and businessmen.

During the visit, President Arif Alvi will have a meeting with President Ghani while Prime Minister Imran Khan will hold delegation-level talks.

"The wide-ranging talks between the two sides would focus on strengthening bilateral cooperation in diverse areas – including political, trade, economic, security, peace and reconciliation, education and people-to-people exchanges," added the FO.

Ghani will also travel to Lahore where he will participate in a business forum attended by business representatives from both countries.

"The people of Pakistan and Afghanistan are bound by fraternal ties reinforced by historical, religious, linguistic and cultural affinities. Closer engagement between the leaders will help foster a stronger and multi-faceted relationship between Pakistan and Afghanistan."

Overall, the trip is Ghani's third visit to Pakistan and follows the recently held first review session of the landmark Afghanistan-Pakistan Action Plan for Peace and Solidarity (APAPPS).

The Afghan president had earlier undertaken a bilateral visit to Pakistan in November 2014 and subsequently came to attend the Heart of Asia – Istanbul Process (HoA) Ministerial Conference in Islamabad in December 2015.

Relations between Pakistan and Afghanistan have remained tense for years largely because of deepening trust deficit between the two neighbours.

Afghan president thanks Pakistan for help with Taliban talks

At the heart of their problem is suspicion in Kabul that Islamabad is still supporting the Afghan Taliban. Pakistan has its own list of grievances that include the Afghan government's lack of action against terrorist groups involved in cross border attacks.

Officials said Pakistan was looking forward to Ghani's visit and hoped it would pave the way for addressing some of the pressing issues between the two countries.