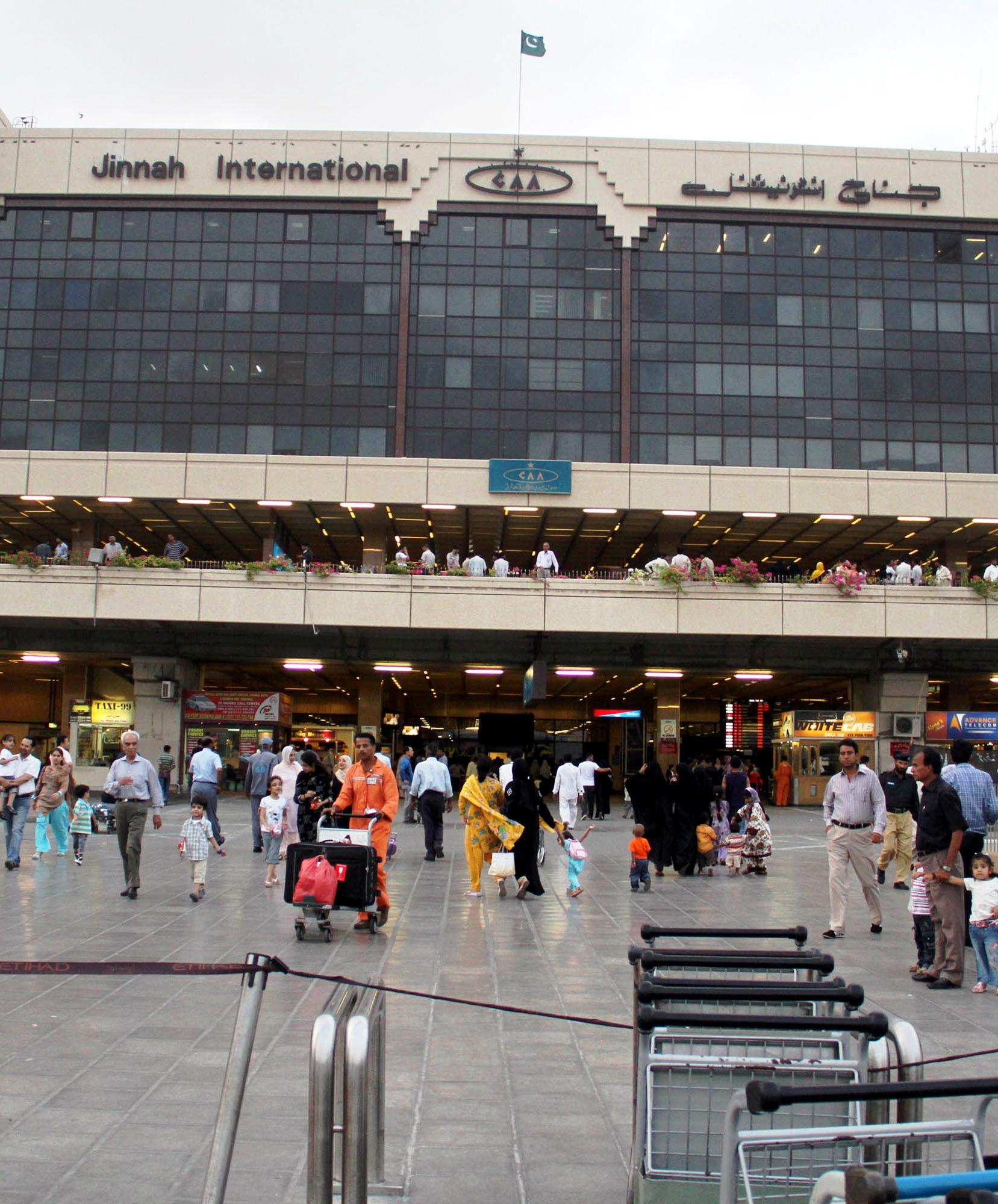 ---
ISLAMABAD: Passengers on their departure from the country and arrival will have to provide details of the items they are carrying and also disclose the purpose of their travel as the federal government has prepared a draft of rules to comply with the guidelines of the Financial Action Task Force (FATF).

Besides, Pakistanis who stay abroad for seven or more days will no longer be able to bring a cell phone with them without paying duty and taxes.

According to a copy of the proposed draft available with The Express Tribune, the FBR is making amendments in the Baggage Rules 2006 and including 'Rule 7 A' which states that those coming to Pakistan and those leaving it would have to submit a declaration of the items being carried at the airport for which a separate Annexure C is being introduced.

According to the annexure, all required information and documents will have to be provided. Passengers will have to submit their name, sex, date of birth, passport number, nationality and the country from where they are arriving and if they are traveling to another country then the name of country they are visiting as well as the names of the countries they toured in the past seven days.

The purpose of foreign tours or coming to Pakistan must also be disclosed. The passengers will have to inform the authorities about the nature of their visit -- government, personal, business or tourism.

They will also have to disclose if they are carrying any satellite phones, firearms, weapons, narcotics or any banned substance. They will also have to disclose if they are travelling with jewellery, precious stones and foreign currency and their value.

The 'Rule 3' of the law is also being removed under which Pakistanis who stayed abroad for seven or more days were allowed to bring a mobile phone without paying duty and taxes.

The government has sought the advice of all stakeholders within seven days. Objections received after that will not be entertained and the rules will be implemented with the issuance of a notification.

FBR officials told The Express Tribune that the conditions were being imposed to implement the FATF's action plan.

Pakistan has until October to improve its counter-terror financing operations in line with the action plan.

The FATF recently said it was concerned that Pakistan had failed to complete the action plan first by a January deadline and then again by a May deadline.

The watchdog already has Pakistan on its "grey list" of countries with inadequate controls over curbing money laundering and terrorism financing. But India wants Pakistan blacklisted, which would likely result in sanctions.

Pakistan has been on the global body's grey list since June 2018 for inadequate measures to curb terror financing.

Islamabad has agreed to take a number of steps to curb terror financing under the action plan.