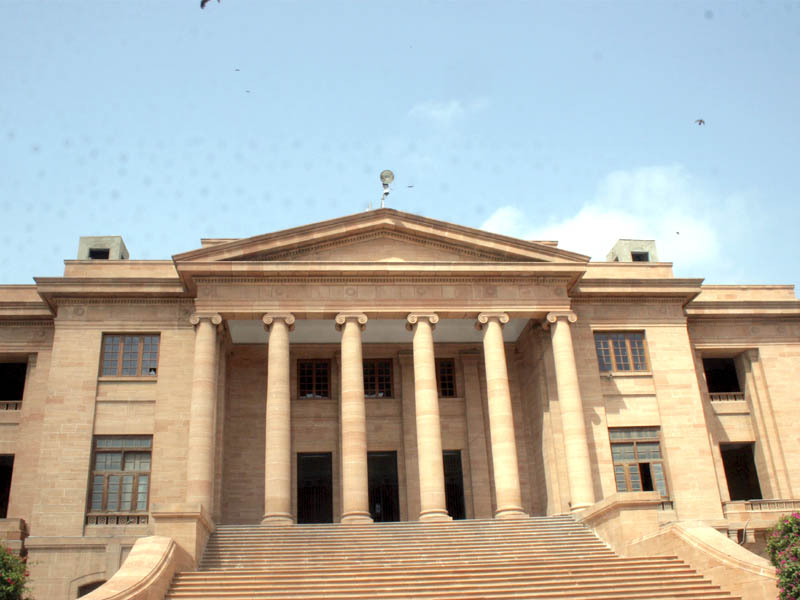 ---
KARACHI: The Sindh High Court (SHC) issued notices to Sindh chief secretary and health secretary on Monday summoning them over a petition against the absence of pharmacists in hospitals and medical stores.

A two-member bench comprising Justice Aqeel Abbasi and Justice Zulfiqar Ahmad Khan heard the petition.

The counsel for Pakistan Pharmacist Association (PPA) maintained that according to the Supreme Court's orders, one pharmacist should be available at each hospital that has 50 beds. He said that untrained staff sells medicines at medical stores and argued that several lives are lost due to incorrect medication. The summary pertaining to the appointment of 293 pharmacists in Sindh was sent to the chief minister but it remains pending. Those with doctorates in pharmacy are not given jobs while untrained and unqualified staff is appointed in their place.

The court issued notices to Sindh chief secretary and health secretary seeking their replies.

Fake bank accounts case

Another two-member bench comprising Justice KK Agha and Justice Omar Sial, ordered that the surety bail of Ijaz Ali Jakhrani, accused in the fake accounts case against former president Asif Ali Zardari, be returned.

The defence lawyer argued that Jakhrani had surrendered before the accountability court in Islamabad following the SHC's directives and the court should now order for his surety amount to be returned.

The court accepted the request.

According to the defence lawyer, Jakhrani had acquired protective bail through the SHC.

NAB has alleged that Jakhrani made illegal assets and misused his authority. He is wanted by NAB in the fake accounts case.

Ban on gutka

Meanwhile, another two-member bench comprising Justice Syed Hassan Azhar Rizvi and Justice Muhammad Saleem Jessar directed that the petitions of gutka sellers against the ban on gutka sale in the city and the petition seeking the ban be combined. The court rebuked the petitioners.

"Do you not know that gutka is dangerous and causes mouth cancer," remarked Justice Rizvi. "How can we permit the sale of such an item?" he questioned.

Advocate Muzammil Mumtaz maintained that a cancer patient, Naseem Haider, has filed the petition seeking the ban on the sale of gutka. The consumption of gutka led to Haider's mouth cancer and he is now fighting for his life. The permission to sell gutka should not be given, argued Mumtaz.

The court ordered to club the petitions of those against the ban and the one seeking the ban and adjourned the hearing indefinitely.

Published in The Express Tribune, June 25th, 2019.