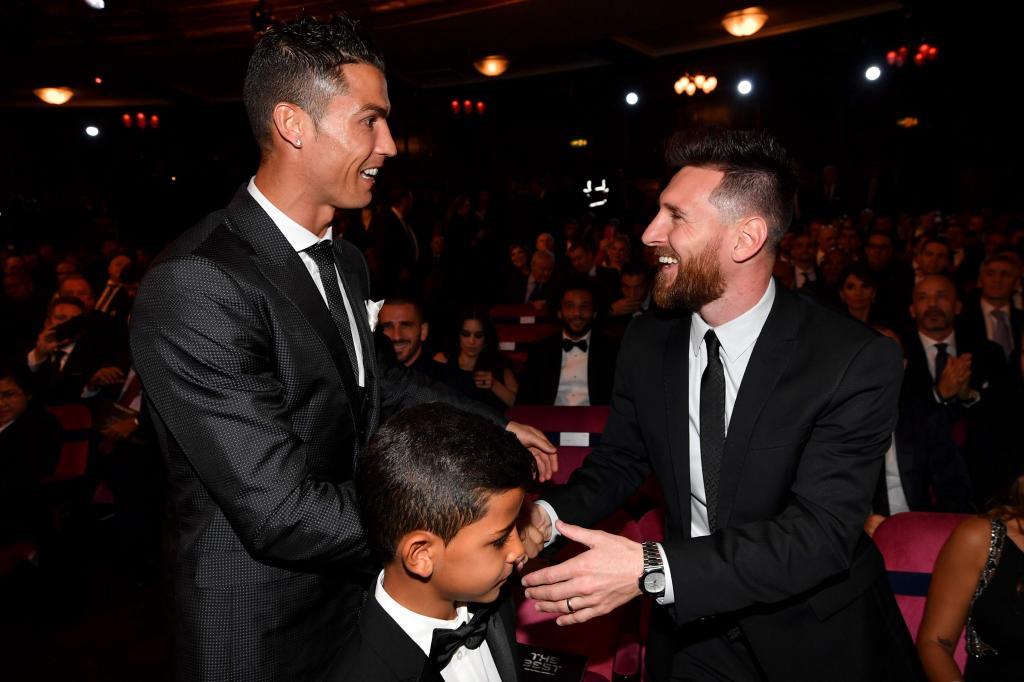 ---
Cristiano Ronaldo and Lionel Messi may be two of the greatest footballers in the history of the game, but they are not the hottest transfer properties in the world right now.

According to a list of players with the highest transfer values, accumulated by CIES Football Observatory, PSG star Kylian Mbappe beats everyone to top the list with €252 million against his name.


Maradona slams Messi and co after Copa loss, says 'you're offending the shirt'


The algorithm used by the Observatory takes into account the club, end of contract, age and National A-team before giving value to a player.


WORK 👀⚽️ @equipedefrance pic.twitter.com/aNbZ5bXHZt

— Kylian Mbappé (@KMbappe) June 10, 2019


Second on the list is Liverpool's Mo Salah who is valued at €219.6 million, while Manchester City's Raheem Sterling in third with a transfer value of €207.8 million.


How Mo Salah treated the man who burgled his family


While Ronaldo and Messi are not in the top three, the Argentine appears on the fourth spot with a transfer value of €167.4 million.

Borussia Dortmund's Jordan Sancho (€159.4m), Liverpool's Sadio Mane (€157.8m) and Tottenham Hotspur striker Harry Kane (€155.2m) take the fifth, sixth and seventh spot, respectively.

Another Liverpool player in the top 10 is striker Roberto Firmino (€144.2m) on the eighth spot, while Antoine Griezmann, who last played for Atletico Madrid but is in search of a new club now is ninth with a value of €143.8 million.

Manchester City's Leroy Sane is on the 10th spot with a transfer value of €137.1 million.


Ronaldo, Messi duopoly on Ballon d'Or is 'injustice', says Bayern Munich star


By now you will be wondering if Messi is on fourth spot, where does Ronaldo stand?

The Portuguese star striker, who is 33 years old now, is on the 20th spot in the list which runs till 100. The five times Ballon d'Or winner is valued at €118.1 million.

The players in the list all belong to the five big leagues of Europe which include English Premier League, Spanish La Liga, French Ligue 1, Italian Serie A and the German Bundesliga.