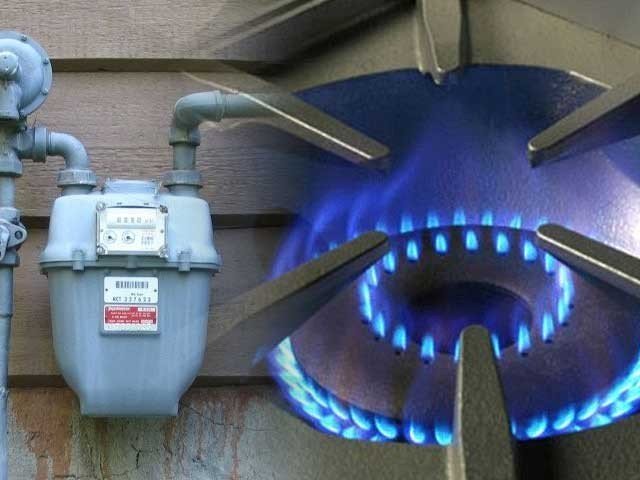 ---
ISLAMABAD: Domestic consumers are set to face up to 200% hike in gas prices from July 1, mainly due to the rupee depreciation against the dollar. However, the Petroleum Division has proposed no increase in gas prices for the elite who use gas in bulk.

The Economic Coordination Committee (ECC), scheduled to meet on Wednesday (today), is likely to approve the proposed hike in gas tariff, an official said. The Pakistan Tehreek-e-Insaf (PTI) government has already increased gas prices by up to 143% during the ongoing financial year.

The Petroleum Division has proposed 25% increase in gas prices for domestic gas consumer in the first slab. Fifty per cent (50%) increase is recommended for the second slab, 75% for the third slab, 100% for the fourth slab, 150% for the fifth slab and 200% for the sixth slab gas consumers.

Pakistan sets lower revenue targets for oil, gas firms

However, no increase has been proposed for the bulk gas consumers.

With the proposed increase in gas prices, the bill for consumers falling in the first slab will go up from existing Rs285 to Rs422 per month. Bill for slab-two consumer will go up from Rs572 to Rs1,219; bill for slab-three from Rs2,305 to Rs4,009; bill for slab-four from Rs3,589 to Rs7,995 and bill for slab-five from Rs13,508 to Rs14,373 per month.

The Oil and Gas Regulatory Authority (Ogra) had recommend 31% and 20% across the board increase respectively in gas prices for all categories of the Sui Northern Gas Pipeline Limited (SNGPL) and the Sui Southern Gas Company (SSGC) consumers.

The main reason for increase in gas prices is said to be depreciation of rupee against dollar. Ogra had set Rs150 per US dollar exchange rate to determine prices of gas for consumers in the next financial year.

The SNGPL had demanded 144% average increase in gas prices. However, Ogra allowed 46% average hike for its consumers. The SSGC had demanded 30% increase in gas prices. But the regulator allowed 28% average price increase for the next financial year.

Ogra had recommended 18% increase in gas price for slab-one consumers, 29% for slab-two, 32% for slab-three, 12% for slab-four, and 4% for both slab-5 and slab-six consumers.

Experts say Ogra allowed increase in gas prices to enable the government avail the International Monetary Fund (IMF) bailout package. The government has already agreed with the IMF to increase prices of gas and electricity.

The SNGPL had estimated its revenue requirement to be Rs1223.7 billion that included Rs309.5 billion for ongoing financial year and Rs165.12 billion shortfall for previous year's adjustment.

The regulator allowed total revenue of Rs293.3 billion including Rs264.58 billion for the next fiscal year and Rs28.7 billion revenue for previous years' adjustments. The gas utility has been allowed to recover this revenue shortfall from the gas consumers by increasing prices of gas by 47%.

No oil, gas reserves found off Pakistan shore

The regulator has also allowed the SNGPL to build 8,000 kilometers distribution network with an initial cost of Rs5.3 billion. It also allowed Rs1.12 billion to recover from the gas consumers for rehabilitation of system and Unaccounted for Gas (UFG) control.

The authority allowed Rs344 million for 450 industrial and 5,000 commercial gas connections. An amount of Rs3.2 billion has been allowed for 400,000 new domestic gas connections.

The regulator allowed 6.30% UFG. Out of the total gas theft amounting to 49.06 billion cubic feet per day, Ogra has put the burden of 29.2 bcfd on consumers. The total UFG has been assessed at 10.5%.

The SSGCL had projected a total revenue shortfall of Rs254.7 billion for next financial year 2019-20 and Rs24.9 billion for previous years' adjustment.

The regulator allowed passing on Rs270.7 billion that include Rs245.8 billion for next financial years' adjustment and Rs24.9 billion for previous years' adjustment. The total UFG of the company has been calculated at 15.69%. The regulator allowed 6.30% from the gas consumers amounting to Rs19.2 billion.