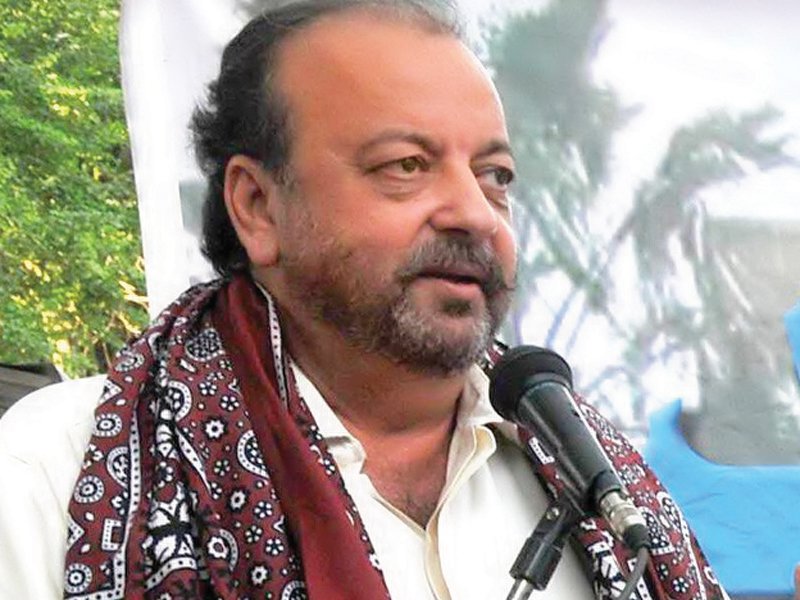 ---
A reconstituted Sindh High Court (SHC) bench hearing the bail plea of Sindh Assembly Speaker Agha Siraj Durrani broke on Tuesday, reported Express News.

Justice Muhammad Saleem Jaiser recused himself from hearing the bail plea of senior PPP leader and several others.

The matter for formulating a new bench has been forwarded to the Chief Justice Asif Saeed Khosa.

Assets exceeding income: NAB initiates inquiry against Siraj Durrani

A two-member bench, comprising Justice Syed Hassan Azhar Rizvi and Justice Muhammad Saleem Jaiser, conducted the hearing of Durrani, Masihuddin, Gulzar Ahmed and several others pertaining to corruption worth Rs1.4 billion.

Earlier, Justice KK Agha had also refused to conduct the hearing of Durrani's bail plea.

Last year, the National Accountability Bureau (NAB) initiated an investigation against PPP leader Durrani for possessing assets beyond his income. He is currently in the custody of the anti-corruption body in connection with the graft case.