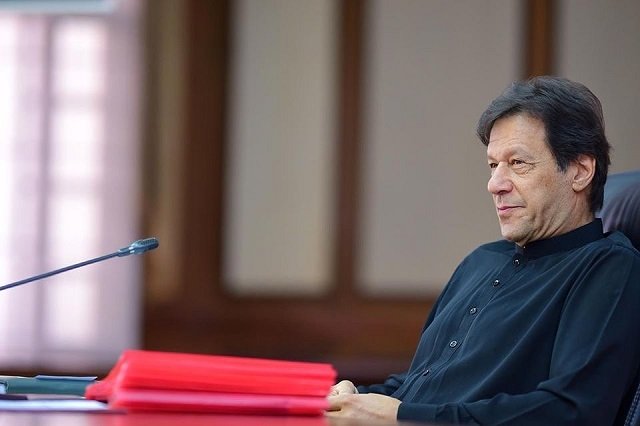 ---
ISLAMABAD: Prime Minister Imran Khan is likely to unveil today name of the person to head the high-powered commission he announced on June 12 to identify those responsible for pushing the nation in a debt trap as he calls for treating such corrupt elements as 'national criminals'.

"The high-powered commission would investigate the hefty Rs24,000 billion debt, borrowed by the 'national criminals' during the last decade to match their luxurious lifestyle," the premier said on Monday while chairing a parliamentary parties meeting at the Parliament House.

"The nation has given mandate to Pakistan Tehreek-e-Insaf (PTI) to break status quo and fight against corrupt elements. The government's efforts have resulted in economic stability," he added.

He said the government faced tough financial situation during its initial 10 months and expressed gratitude to the United Arab Emirates, Saudi Arabia and China for extending support to Pakistan in the hour of financial difficulties.

He asked the parliamentarians to play active role in getting the federal budget passed and regretted the attitude of opposition parties for their deliberate attempt to disrupt the proceedings of the National Assembly during the budget session.

Firdous 'did not want to telecast' PM Imran's 'interrupted speech' at midnight

According to sources, the prime minister once again directed the ruling coalition's lawmakers to adopt an aggressive strategy in the National Assembly and to pay the opposition back in their own coin.

Some members, however, opposed the idea. Sanaullah Masti Khel said such policy would hurt the government's interests. "There is a need to take the opposition along," he said.

The Muttahida Quami Movement (MQM) leader Osama Qadri told the prime minister that some leaders are misguiding him and that the agreement the PTI signed with the MQM must be honoured.

The PM said he would visit Karachi after passage of the Federal Budget 2019-20 and monitor personally the development package he announced for the city. "All coalition partners will be taken along."

Opposition, govt trade blows over PM's speech

In a meeting with the PTI spokespersons, Imran said the nation looks upon the parliamentarians as spokespersons of their rights and aspirations. "When lawmakers become voice of the nation then the nation moves forward," he said.

The PM claimed that due to the tireless efforts of the government, the world now views Pakistan as an important country providing opportunities for strategic alliances and investment.

The government senators also met the PM and discussed the budget session. During the meeting with the PM, a strategy to deal with the possible protest by the opposition was devised.

The PM also directed the senators to adopt an aggressive stance in the Senate. "The opposition must be responded forcefully if they resort to protests. Soon our country will move towards development and prosperity," a source quoted the premier as saying.