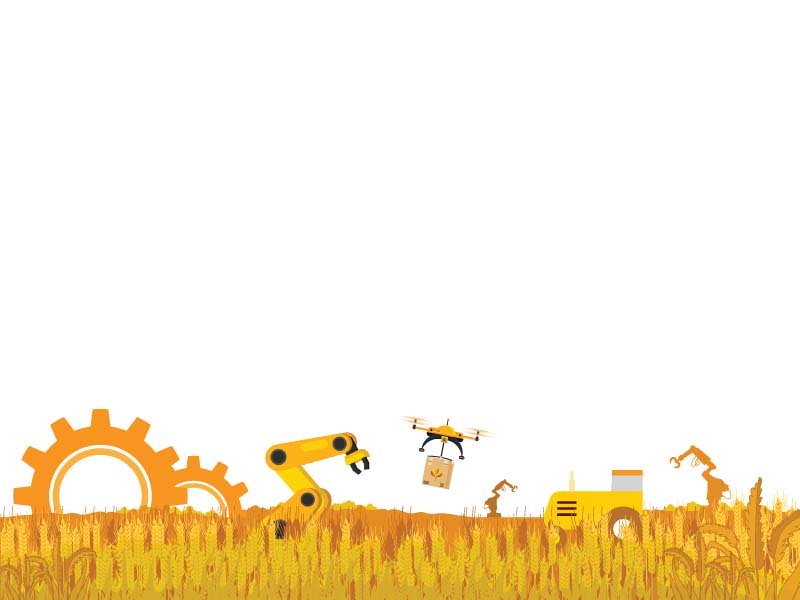 ---
LAHORE: Those of us living in urban areas take for granted how pervasive rapidly advancing technologies have become in our lives. But Pakistan's rural areas still represent a frontier yet to be fully explored in terms of technological solutions.

For reasons as varied as prohibitive cost and lack of necessary education and training, many of the latest technologies used the world over to revolutionise agriculture are still beyond the reach of most of Pakistan's 8.3 million farmers.

Still, Punjab, which accounts for 60% of the country's agricultural output, appears to have a leg up on other provinces in this regard. With assistance from the provincial government in the form of various new schemes, farmers in Punjab are increasingly turning to the latest technological solutions to enhance their yield.

"The demand for progressive farming solutions and practices is growing," said Punjab Agriculture Department Director Muhammad Anjum. "The use of latest technology in agriculture is resulting in lower costs and increased productivity."

In collaboration with the Punjab Information Technology Board (PITB), the Punjab Agriculture Department has launched the AgriSmart application to create a digital database of agricultural data, such as crop reporting, soil sampling, pest scouting and fertiliser monitoring. The department has also registered as many as three million farmers who are offered advice pertaining to cultivation, weather and prevention of crop diseases through SMS.

"We have provided over 2,000 of our field officers with Android devices to receive timely information about crops," Anjum said.

The department has also introduced a software application aimed at training farmers and is seeking PITB assistance to monitor agriculture revenue and the condition of farmers' land.

"An application to give loans to small farmers under an agriculture e-credit scheme is also being used while the prices of goods in the agricultural markets of Punjab under agriculture marketing information system are uploaded and their comparison with the prices of the international market is also presented," said a senior PITB officer.

A web portal to avail fertiliser subsidies has also been introduced. Sacks of fertilisers now come with scratch codes, which can be used at the portal to obtain the subsidy.

Another web portal has been set up to issue the Kisan card and special online accounts have been set up for fertiliser and pesticide manufacturers so that the prices of their products can be monitored. The manufacturers are asked to continuously update product prices and other details on the portal, which is then accessed by agriculture department officers for fact checking.

The department has also introduced a portal and GPS tracking application to rent bulldozers to farmers who need them. The farmers can rent a bulldozer after booking it through the online portal and authorities can monitor the vehicle in real time through the GPS tracking application.

Ministry to set up agriculture task force in Punjab

PITB has also created software to convey essential information regarding the wheat procurement drive and provision of bags and containers to registered farmers.

"PITB has done a terrific job in developing innovative new solutions for agriculture. The applications they have come up with have proven to be extremely beneficial," remarked Anjum.

Farmers in Punjab have also started installing small-scale weather stations in their fields, according to Hussain Ata who works for a private company that sells them and other latest agricultural tools. "These stations carry nearly 300 sensors and can inform farmers of weather conditions seven days in advance," he said. "The stations, which range in cost from Rs150,000 to Rs3 million, also provide hourly weather updates and can be used for pest control."

Agriculture department director Anjum, meanwhile, said his wing also issued a policy for using drones in agriculture last year as well. "However, we stopped short of allowing their usage due to concerns by defence institutions regarding border security."

He emphasised, however, that the usage of drones in agriculture is inevitable in Pakistan at some point. "Drones can be used to spray pesticides, conduct surveys and carry out research. In these latter two respects, the technology is much more economical than satellites," Anjum pointed out.

Published in The Express Tribune, June 18th, 2019.

Like Business on Facebook, follow @TribuneBiz on Twitter to stay informed and join in the conversation.
COMMENTS
Comments are moderated and generally will be posted if they are on-topic and not abusive.
For more information, please see our Comments FAQ